Advocacy
Educating the patient community, medical professionals and the public.
Hereditary Neuropathy Foundation (HNF) is one of the leading nonprofits dedicated to improving the lives of individuals affected by Charcot-Marie-Tooth (CMT) and inherited neuropathies.
Since HNF's inception, we have worked with the CDC to disseminate information to educate the patient community, medical professionals and public at large.
Read More About HNF & Advocacy
We have funded well over one million dollars for basic and translational research and are working closely with industry to support clinical trials to meet the needs of our grossly underserved community.
We are in the process of implementing a strategy to help eliminate the barriers to patients obtaining accurate diagnosis, which is necessary to identify specific mutations for clinical trials. Unfortunately, commercial laboratories charge high prices to insurers and families, limiting the availability of genetic testing today. Often insurance carriers are denying these tests especially when there are no treatment options that will alter the course of medical intervention. This in turn will limit the number of patients accurately diagnosed and available to participate in clinical trials.
Imagine if genetic testing can be performed prenatally or at birth, enabling potential treatments to begin early on before the disease has done irreversible damage. Imagine with increased and accurate diagnosis, our voice is strengthened and funding resources are increased. To date there has only been one newborn screening approved for a neuromuscular disease which is fatal, Pompe disease, and only in limited states.
Although most of the inherited neuropathies are not fatal, some are, such as Giant Axonal Neuropathy and several forms of CMT that may cause vocal cord paresis and breathing complications, which indeed may have an impact on life expectancy. Stay tuned as we share our strategic initiatives, ask for your support and report our progress. If we work as a team, we will get there much faster!
Write to your representative:
When writing to your U. S. Representative or Senators, keep in mind the following:
Stick to one ASK.

Be brief.

Be sure to include the bill and number you are referring to.

Get personal. Describe how the legislation impacts you and your family. Include relevant information and  examples to support your position.

Make sure you have a "Clear Ask".

If your representative or senators agree with your arguments, a thank you note is most appropriate.

Your personal letter, written on your personal stationery, will send a strong message: I am a constituent. I vote. The issue is very important to my family and me.
Contact Your Representatives
Meeting with a member of Congress:
Meeting with a Member of Congress, or congressional staff, is one of the most effective ways to convey a message about a specific issue or legislative matter.
Plan Your Visit Carefully:

Have a plan! Research which member or committee staff members you need to meet with to achieve your "ask".

Make an Appointment:

When attempting to meet with a member, contact the office. Explain who you are and your reason for calling a meeting. The office will be more apt to arrange a meeting if they know what you wish to discuss in your meeting.

Be Prompt and Patient:

Arrive on time be on time and patient. It is not uncommon for a Congressman or Congresswoman to be late, or to have a meeting interrupted due to the member's busy schedule. Remember be be flexible if interruption occurs and have a go with the flow attitude.

Be Prepared and Responsive:

Share your personal story and explain why your specific "ask" is important to you. (See PDF's on this page of "Asks") You don't have to be an expert on legislation. If you are asked a question that you are not sure how to answer, write it down and follow-up after your meeting with the answer via letter/email.  

Important:

Make sure you follow up with a thank you letter/email that outlines the asks covered during the meeting, and send along any additional information and materials.
Consider during your meeting making the below bills one of your "Asks"
Please Join the Rare Disease Congressional Caucus: Helps to bring public and Congressional awareness to the unique needs of the rare disease community and creates opportunities to address roadblocks the development of and access to crucial treatments. The Caucus give a permanent voice to the rare disease community on Capitol Hill.
Co-Sponsor the Advancing Access to Precision Medicine: The Advancing Access to Precision Medicine Act would direct Department of Health and Human Services to enter into an agreement with the National Academy of Medicine to develop recommendations on how the federal government may reduce barriers to the utilization of genetic testing and genomic testing.
Sponsor the OPEN ACT: The OPEN ACT offers a one-time six-month exclusivity extension to a company when they repurpose an existing therapy to treat a rare disease.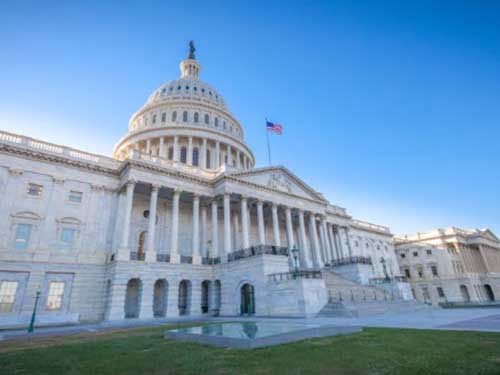 HNF recently joined over 30 patient advocacy groups and health care professional societies in signing a letter to members of Congress regarding the Ensuring Patient Access and Effective Drug Enforcement Act that unanimously passed both the House and Senate and was signed into law on April 19, 2016. The groups are advocating to maintain the law in its current state and are opposing its repeal.