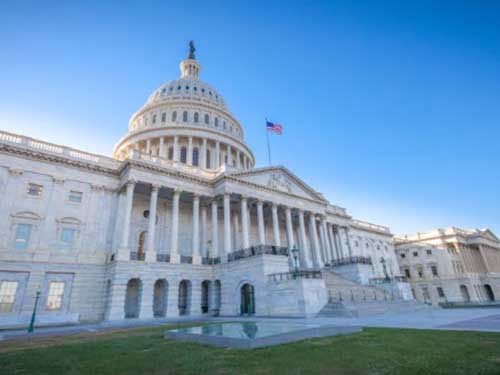 HNF recently joined over 30 patient advocacy groups and health care professional societies in signing a letter to members of Congress regarding the Ensuring Patient Access and Effective Drug Enforcement Act that unanimously passed both the House and Senate and was signed into law on April 19, 2016. The groups are advocating to maintain the law in its current state and are opposing its repeal.
Due to a concern that thousands of people with pain conditions were unable to obtain their necessary prescription medications as a result of arbitrary closures of controlled substances distributors by the DEA, this bi-partisan bill was sponsored by Senator Orrin Hatch, among others, in strong support of the pain community. Senator Hatch helped to ensure that the 2011 Institute of Medicine pain report and the Interagency Pain Research Coordinating Committee were inserted into the ACA, and he has also been a leading voice trying to advance the National Pain Strategy. The letter is in support of Senators Hatch and Whitehouse's efforts to ensure that patients do not suddenly lose access to their pain medications as had been happening a few years ago.
Recently, CBS aired a one-sided "60 Minutes" segment on October 15, 2017, in which Joe Rannazzisi, an ex-DEA assistant administrator who now consults for lawyers suing the opioid industry, accused the bill sponsors—and Congress as a whole—of caving in to the "big pharma" opioid lobby and tying DEA's hands so they could no longer shut down rogue distributors. This is simply untrue. As a result of the "60 Minutes" segment, no fewer than five legislative bills were introduced to repeal the law after the program aired.
The language for the new law was written by Obama Administration officials at the Justice Department and DEA—and both supported the final bill which requires DEA to: (1) inform DEA registrants that they are under investigation and what measures they are suspected of violating; and (2) provide them 30 days to correct the situation. The law additionally authorizes the DEA to bypass this notification process and immediately suspend a distributor's registration if there is substantial likelihood of death, bodily harm, or abuse of controlled substances.
Since one distributor could service scores of pharmacies, each with hundreds of customers, this leads (and did lead) to widespread shortages of prescription opioid drugs, which consequently left innocent Americans struggling with debilitating chronic conditions suddenly cut off from their treatments.
The signers of this letter want distribution centers who have engaged in illegal activities to be dealt with appropriately—and even shut down in cases where there is imminent danger to the public. The advocates do not believe this fair and balanced law should be repealed. This may embolden DEA to resume and increase distributor shut downs with no warnings, again leading to pharmacy shortages.
HNF proudly stands with the chronic pain community in protecting access to therapies and treatments to help manage the debilitating effects pain has on quality of life. We will continue to monitor this situation on behalf of our patients and advise you of future advocacy efforts where patient advocates' voices may be needed to represent the needs of our community.