It seems like almost weekly there is another new publication on CMT with interesting basic biology. While an earlier "Hot off the press" highlighted the work of Cherry and co-workers at the University of Texas Southwestern Medical Center who showed… Continue reading →
If we are to learn more about CMT and the effectiveness of rehabilitation it is worth asking the patient and their caregiver.  A recent Italian study by Padua et al recently described a survey of CMT patients and caregivers and… Continue reading →
A bright, crisp day greeted supporters of Grace's Courage Crusade as they gathered to enjoy brunch by the beach with breathtaking views at the Atlantic Beach Club in Newport, RI. Following the amazing buffet spread, the crowd got intense over… Continue reading →
We are delighted to announce that after volunteering for HNF for the past year Dr. Sean Ekins, Ph.D, D.Sc. will officially become our CSO responsible for overseeing the TRIAD program, directing our scientific advisory board, and communicating our research initiatives… Continue reading →
The clinical Global Registry for Inherited Neuropathy (GRIN) and the Rare Disease Clinical Research Network (RDCRN) contact registry are very different types of databases. 
As a contact registry, the RDCRN collects limited data on patients with CMT.   For example,… Continue reading →
It is hard to believe that we're already gearing up for CMT awareness month in September.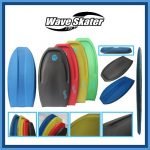 I (Allison Moore)  is amazed how life moves in such wondrous ways. My family has the good fortune to spend summers at a beautiful Long… Continue reading →
One Woman's Success with Surgery
The only thing Sarah Clauss has given up because of Charcot-Marie-Tooth (CMT) is waterskiing.  "I live on the lake so I attempted waterskiing but…," jokes the 25 year old, Lake Wallenpaupack, Pennsylvania resident, "it wasn't… Continue reading →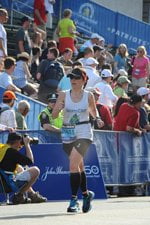 Boasting a growing membership, Team CMT and the Hereditary Neuropathy Foundation (HNF) are celebrating a successful first year of collaboration.  Founder Chris Wodke created Team CMT in January 2011 specifically to raise funds and awareness.  "When I started this team… Continue reading →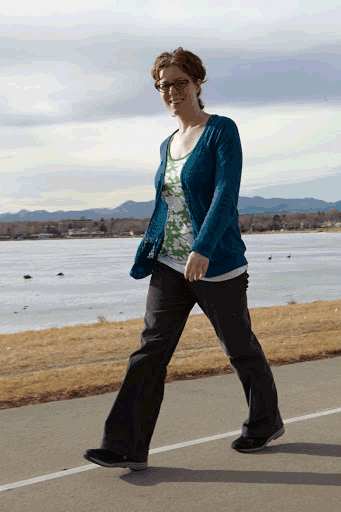 Lori didn't plan to visit casinos or nightclubs during her trip to Las Vegas, Nevada in October.  But when she boarded a 6:00 A.M. flight with her boyfriend, photographer Jerry, she was a little concerned that she was taking a… Continue reading →