Is it just coincidence, being in the right place at the right time, or is it synchronicity?  Synchronicity, as defined by Wikipedia: "The idea of synchronicity is that the conceptual relationship of minds, defined as the relationship between ideas, is intricately structured… Continue reading →
By: Will Sloan  WoolwichObserver.com
Five-year-old Aiden Kelly was diagnosed with Charcot-Marie-Tooth Disease (CMT) last April, but for the Wellesley boy, the impact of this rare disease has only revealed itself gradually.
"He found out last year, and I don't… Continue reading →
In the world of rare disease and orphan drug research, it's incredibly important for patient groups and industry to collaborate in order to best serve the patient community. With a widespread and niche patient base, pharma and biotech need to… Continue reading →
Arlene is going to Dallas!
HNF has added a new component to its successful School Outreach Program, aimed at deepening students' understanding of disability as a difference that can be embraced as one part of a beautiful whole. Through… Continue reading →
My name is Joy Aldrich. I have CMT and I'm a food blogger. I'm so thrilled to partner with Hereditary Neuropathy Foundation by writing this column where I hope to inspire you to enJOY making healthy and simple, yet elegant… Continue reading →
Bernadette captures the life of Bernadette Scarduzio and her challenges and triumphs living with CMT. CMT is the number one hereditary neuropathy in the world, affecting 1 in 2,500 people. CMT is a progressive debilitating neurological condition that is grossly… Continue reading →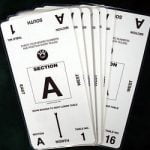 Charity Card Party Brunch and Boutique
Please join us January 31, 2014 at 10:30 at the Broken Sound Country Club, Boca Raton Florida. Join Board Members Iris and Nat Adler for an exquisite brunch and card party to benefit the H.E.L.P… Continue reading →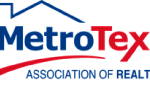 MetroTex Association of REALTORS Charitable Trust
DFW Get Fit 10K ~ 5K ~1M Fun Run
Date: Saturday May 3, 2014
Time: 9:00am – 12:00pm
Address: Campion Trails Campion Trails- TW Richardson Irving , TX75061
The Hereditary Neuropathy Foundation (HNF) has… Continue reading →
HNF is thrilled to have been chosen for the 4rd year as a Charity Partner for the TD Bank Five Boro Bike Tour. This means more participants riding to increase awareness of Charcot-Marie-Tooth, and thousands more dollars raised… Continue reading →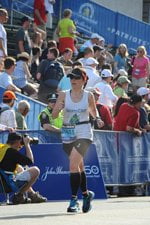 Boasting a growing membership, Team CMT and the Hereditary Neuropathy Foundation (HNF) are celebrating a successful first year of collaboration.  Founder Chris Wodke created Team CMT in January 2011 specifically to raise funds and awareness.  "When I started this team… Continue reading →