Arlene is going to Dallas!
HNF has added a new component to its successful School Outreach Program, aimed at deepening students' understanding of disability as a difference that can be embraced as one part of a beautiful whole. Through Team CMT Kids, schools can join forces with HNF and raise money to cure CMT through fun events that get kids active and involved in making a difference. Our first stop is Dallas, TX, where HNF will visit elementary schools on May 16-17th, and then cheer our Team CMT Kids members on as they participate in a youth triathlon event  sponsored by Playtri.
Our School Outreach Program features the book Arlene On the Scene and the upcoming sequel, Arlene, the Rebel Queen (available on March 26th). Author Carol Liu visits schools throughout the country to talk about important social-emotional concepts from the book, including self-image, empathy, and growing up different.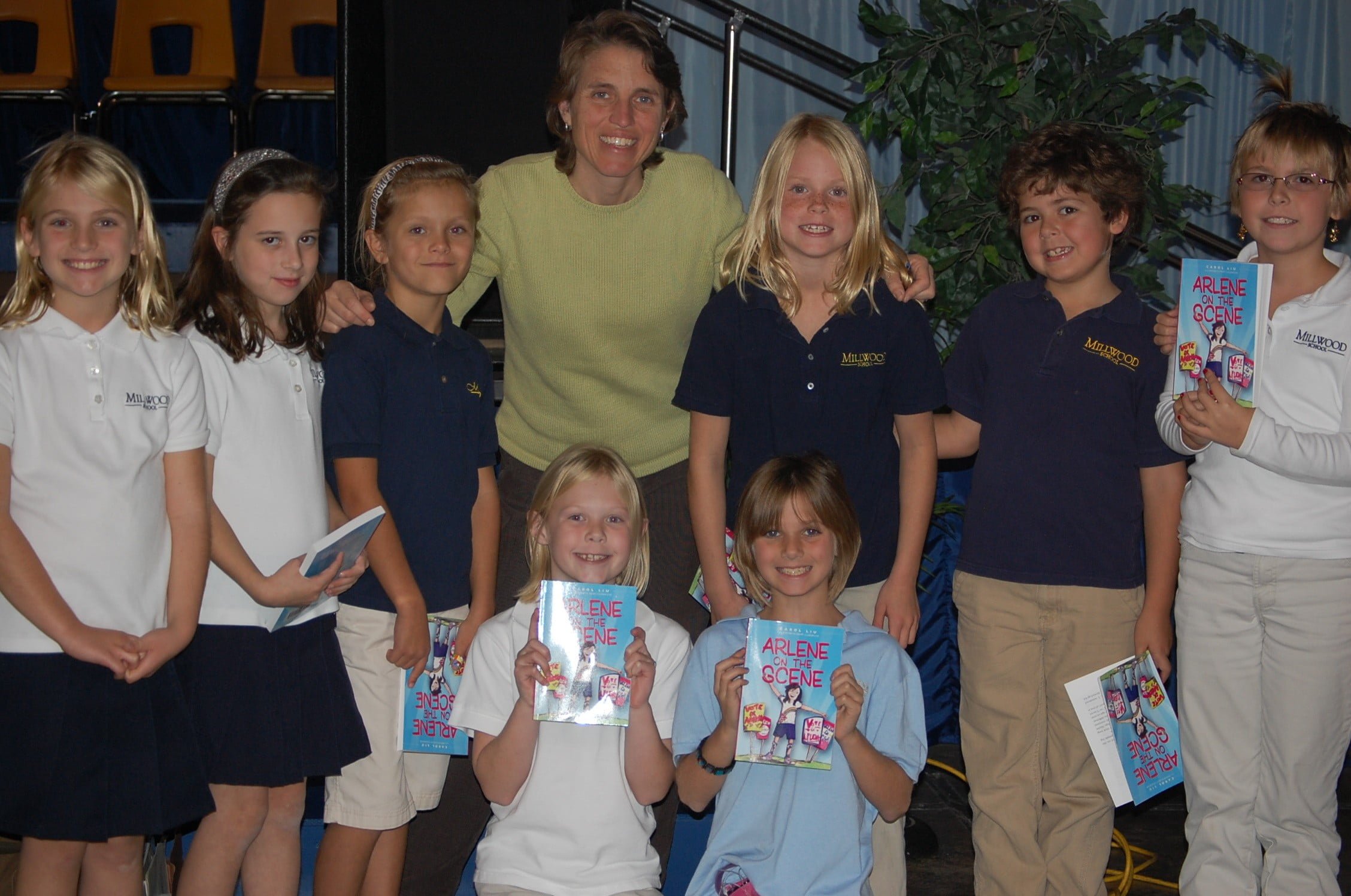 Now in its third year, HNF's School Outreach Program has visited over 75 elementary schools, from New York to Los Angeles, New England to Texas, and many points in between. Tens of thousands of children have learned about Charcot-Marie-Tooth through these presentations and the book, and we gain new partners in our mission to one day find treatments for CMT.
The sequel, Arlene, the Rebel Queen, is about change—how to take it and how to make it. Through our School Outreach Program and our children's book series, HNF is helping kids understand the value in diversity, the need for empathy and understanding, and the power of just one person to change the world. These ideas all come together in Team CMT Kids, where students can join together to make a difference for our friends and family living with CMT.
Be sure to contact us if your school is interested in participating in the School Outreach Program and Team CMT Kids!