You can ride this year too! Click here for details!
On Sunday, May 5, 2013 among the crowd of 32,000 cyclists expected to participate in New York City's TD Five Boro Bike Tour will be two busy New Yorkers cycling… Continue reading →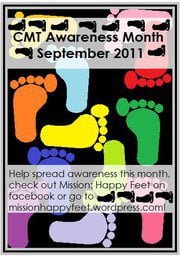 Last summer we introduced you to the Mattheiss Family of Millington, NJ. Parents Lori and Jim and children Kaitlyn and Jacob are committed to increasing CMT awareness in their community. Soon after Jacob, now 13 and an avid fencer, was… Continue reading →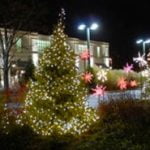 Holiday Shopping Benefit – Shop Till You Drop
Help support the Hereditary Neuropathy Foundation by doing your holiday shopping at participating Americana Manhasset and Wheatley Plaza stores from Thursday, November 29th through Saturday, December 1st during regular shopping center hours.… Continue reading →
Join us for our first Spin for the Cure of 2012!
On Saturday, March 31st from 10am-12pm we'll be spinning away at The Club at Morristown, 118 Headquarters Plaza, Morristown, NJ.  There will be two 45 minute… Continue reading →