Arlene On the Scene was recently named "Staff Pick" by Teaching Tolerance, an amazing organization dedicated to reducing prejudice, improving intergroup relations and supporting equitable school experiences for our nation's children.
The Teaching Tolerance staff regularly reviews culturally aware… Continue reading →
Forty-six schools, eight states, 6600 students. The third year of theHereditary Neuropathy Foundation's School Outreach Program was our best yet! From the authors' home state of Rhode Island, to our current home in New York, and on out to Chicago,… Continue reading →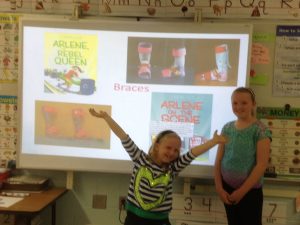 Six year old Miah was understandably nervous, apprehensive. It was hard enough to wear leg braces to school every day, but talk about it? Maybe that was a bit too much…
Not with the help of her family! Older sister… Continue reading →
The biggest Team CMT Kids event of the year featured a group of youth triathletes going the distance to support those who live with Charcot-Marie-Tooth disease.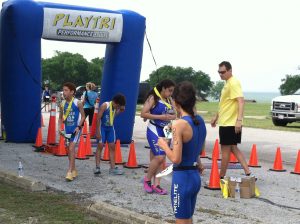 The Playtri Youth and Junior Teams of Dallas, TX are incredible athletes! At the… Continue reading →
Arlene has been on the road again!
We visited fourteen schools in our home state of Rhode Island in early April. Wow, was it good to go home again!
From Narragansett to Quidnessett, Coventry to Providence, Warwick to Johnston, we… Continue reading →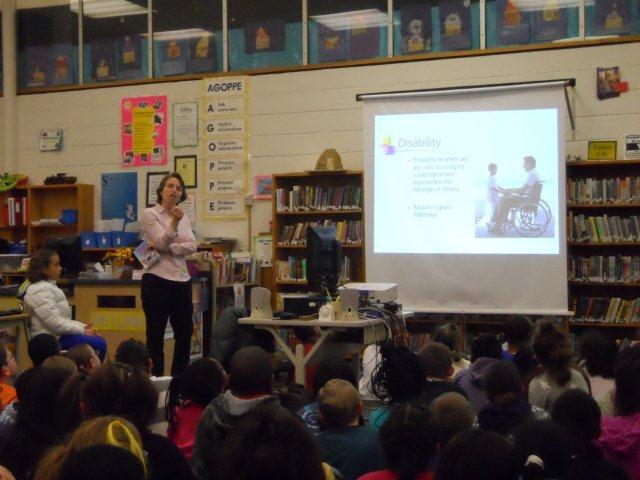 HNF's School Outreach Program is having its best year yet, with nearly fifty schools visited in 2012-2013. We've expanded our reach, from Massachusetts to Chicago to Dallas. In the three years since the inception of this program, we've spoken to… Continue reading →
Arlene is going to Dallas!
HNF has added a new component to its successful School Outreach Program, aimed at deepening students' understanding of disability as a difference that can be embraced as one part of a beautiful whole. Through… Continue reading →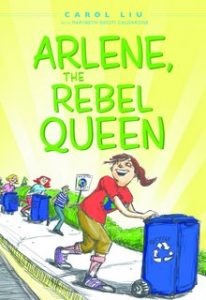 Arlene, the Rebel Queen will be available in March! You can get a copy on Amazon, Barnes and Noble, or most other retailers and wholesalers.  Bulk orders for your school can be placed directly through HNF. Contact Carol… Continue reading →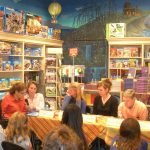 In Rhode Island last weekend, Carol Liu and Marybeth Caldarone introduced some new readers to Arlene at the Fourth Annual Barrington Books Fall Festival of Childrens Authors and Illustrators.  Marybeth read a favorite passage from Arlene on the Scene.  Together, she… Continue reading →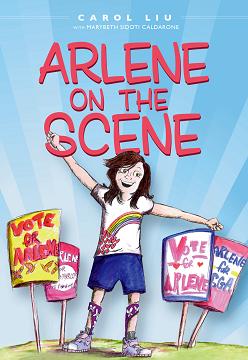 Are you ready for the sequel?
Arlene is!
Coming in March 2013, the sequel to parent and teacher favorite, Arlene On the Scene will be on the shelves!
Apparently, she has more to say.
Arlene, Rebel Queen continues the story… Continue reading →