Many patients with CMT experience chronic pain stemming from the disease state itself, as well as pain caused by the limited treatments currently available (i.e. surgery, improper use of braces and/or AFOs). Not to mention the emotional pain of living with chronic illness, especially for children and young adults navigating living with their disease.
Managing pain can be a challenge for both the patient and the health care provider. Keeping your HCP updated with your symptoms and the efficacy of your pain management program is essential for treating chronic pain successfully.
HNF will continue to add tools to this section to help patients manage their pain and CMT.
HNF understands that pain is one of the top concerns of the CMT community. Pain can significantly affect an individual's quality of life with disruptions to their mental health, career, social life and beyond. We believe that there are many ways to help alleviate pain including holistic therapies and other non traditional approaches. What better way to shed light on effective methods for pain treatment than to share your story on our Pain page!
Tell us your story, method of treatment and feedback. Feel free to include your first name and last initial for privacy.
Bernadette S
Warm water therapy daily 

Bemer therapy 

Medical marijuana 

Getting Sleep 
My daily routine things that help with CMT pain and weakness.
Using the Bemer daily has helped with pain and weakness tremendously for me. It's also allowing need to do more in the water and have more energy for my daily tasks.
Warm water therapy in my Thermapools has helped me stay as strong as possible and relieves stiffness and pain.
Medical marijuana helps me with depression, anxiety, and my pain with CMT. 
I find tremendous relief from pain in my neck and back. Also helps me eat and enjoy my life without pain meds.
~ Bernadette Scarduzio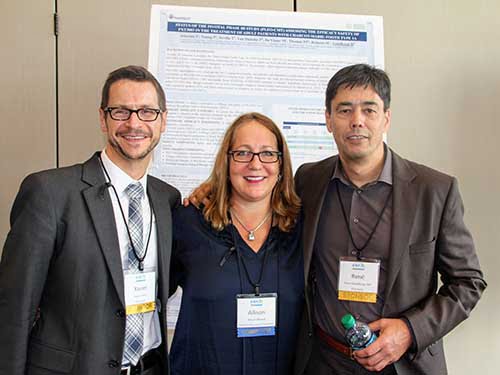 On November 3, 2017, nearly 100 participants gathered in Boston for HNF's Patient-Centered CMT/HNPP Pain Summit. Read more about this landmark event.
Did you know that more than 130 million Americans suffer from chronic pain. Chronic pain is a serious problem that shouldn't be ignored.