Living with CMT does not mean we have to sacrifice our sense of fashion and everyday products!
HNF has two wonderful resources for inclusive fashion and products for every age!
#1 Trend-Able

How can we style up our closets with AFO-friendly footwear, fashion and accessible finds? Visit CMT advocate, Lainie Ishbia's website TREND-ABLE for tons of AFO-friendly shoes, clothing and accessories as well as lots of clever hacks for looking and feeling fabulous! *Styles for all genders*
#2 CMT Amazon Wishlist

The HNF team and supporters came up with an ULTIMATE wishlist of CMT-friendly products on Amazon to make life with CMT easier! We hope you find this list helpful.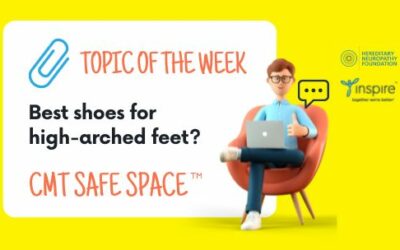 CMT Safe Space - Best Shoes for High-Arched Feet? Thanks to all those who joined last week! Check out the latest topics on all things CMT:About CMT Safe Space  When searching for support and answers to CMT questions, social media can be very beneficial. However, not...