Occupational therapy (OT) practitioners work with people across the lifespan to facilitate successful and satisfying participation in everyday activities.
Occupational therapists and occupational therapy assistants (OTA's) are highly trained, licensed professionals who specialize in enhancing independence, safety, and productivity in all activities related to personal care, leisure, and employment / school.
While OT professionals most frequently work with persons with a disability, they may also make recommendations to prevent disability (i.e. ergonomics / wellness programs). For people with Charcot-Marie-Tooth, OT professionals use a variety of approaches to improve quality of life and to maintain or improve one's level of functioning.
How can an OT treat my CMT symptoms? How do I know if my condition warrants OT treatment?
Occupational therapy specializes in facilitating independence in daily activities. The scope of the profession is diverse and client-centered, meaning the treatment plan will reflect the particular symptoms and daily routine of the individual with CMT. In general, if CMT symptoms are preventing safe, successful, and/or satisfying performance of self-care, home management, community, work, school, and/or leisure tasks, OT may be beneficial. The table at the conclusion of this information sheet lists some examples of OT assessment and intervention approaches for symptoms commonly associated with CMT. The word occupation, in occupational therapy, refers to much more than a person's employment. Occupation reflects everything a person does during the course of everyday life. For example, the occupations of an adolescent may include student, member of school team, club, or band, friend, and worker. The nature and scope of one's occupations change over the life cycle but, regardless of age, they remain central to our self identity, self concept, and self-esteem. Occupations define who we are and are essential to a person's health and well being.
How do I find a reputable OT that can address my CMT symptoms?
OT professionals practice in traditional hospital settings as well as in outpatient clinics, schools, home health agencies, and private practice. Occupational therapists and OTA's are state licensed professionals who complete an approved program of study (Accreditation Council for Occupational Therapy Education) and who successfully pass a national exam (National Board for Certification in Occupational Therapy). The rigor of OT education, training, and national exam ensures a minimum standard of competence within the profession. As with any health professional, experience and expertise with CMT will vary.
Why is it especially important for children to see an OT about their CMT symptoms?
Successful play, social, self-care, and academic experiences in childhood and adolescence lay the foundation for healthy self-esteem and satisfying participation in adult life roles. Occupational therapists work with children in various settings to promote maximum functional independence. When CMT symptoms negatively affect a child's or adolescent's ability to participate in home, school, community, or leisure activities, OT services may be beneficial. Interventions may include assistive devices to improve performance of difficult activities, activity programs to maintain strength and physical conditioning, and consultation to teachers, caregivers, or coaches, regarding needed accommodations.
Examples of Assessment and Treatment Activities for CMT patients:
Decreased Strength
OT Assessment:
Evaluation of muscle strength in upper and lower body as well as grip, and pinch.
Comprehensive assessment of home and workplace.
Interview to discuss impact of strength on performance of daily activities.
OT Interventions:
Upper extremity activity program to maintain strength, flexibility, and general fitness level.
Specialized hand splinting to increase functional strength of hand during activities by maintaining hand in a functional position.
Adaptive equipment: built up handles to enhance grip of self care and work objects, bath equipment for washing, non-slip surfaces to promote grip, Velcro fasteners to reduce pinch and hand manipulation.
Decreased Balance
OT Assessment:
Assessment of balance during functional activities.
Identification of safety risks / fall risks.
Assessment of home and other environments to identify risks and areas where decreased balance negatively impacts successful task performance.
OT Interventions:
Fall prevention strategies for home, work, and leisure.
Bath equipment to promote safe transfer into and out of the tub.
Hand rails, mobility aids (walker), wheelchair in collaboration with physical therapist.
Decreased Sensation
OT Assessment:
Sensory testing of upper and lower extremities.
OT Interventions:
Compensatory strategies and education to promotes safe performance of household tasks (cooking, cleaning, self-care), community (mobility, driving), and leisure (sewing, tool use, etc.).
Decreased Endurance
OT Assessment:
Interview to discuss issues relating to endurance and impact of daily activities.
Observation of performance during functional tasks.
OT Interventions:
Energy conservation techniques,balancing rest and work to optimize performance.
Work simplification techniques: compensatory strategies to reduce pain and fatigue.
Stress management and relaxation skills.
Home and workplace modifications.
Pain
OT Assessment:
Interview and functional observation to establish nature of pain, its impact on daily activities and daily routine, and pain-activity relationship.
OT Interventions:
Specialized hand splinting to protect joints during functional tasks.
Stress management / relaxation techniques.
Decreased Coordination
OT Assessment:
Observation of performance during functional activities.
Interview to discuss and identify important activities and problem areas.
OT Interventions:
Specialized splinting to improve overall hand function, protect joints, improve strength.
Assistive devices to reduce need for pinch and fine motor manipulation during daily activities.
Where do I find more information about occupational therapy?

The American Occupational Therapy Association (AOTA) provides online resources for consumers and professionals. On this site you will find information on a wide variety of topics, including home modification, yoga, ergonomics, fall prevention, OT in a school setting, pain, driving, and hand therapy.
This information was provided by Steven Wheeler, Ph.D., OTR/L, Associate Professor, Occupational Therapy, West Virginia University School of Medicine. The Examples of Assessment and Treatment Activities for CMT patients were supported by Cooperative Agreement 1U38DD000713-01 from the Centers for Disease Control and Prevention. Its contents are solely the responsibility of the authors and do not necessarily represent the official views of the Centers for Disease Control and Prevention.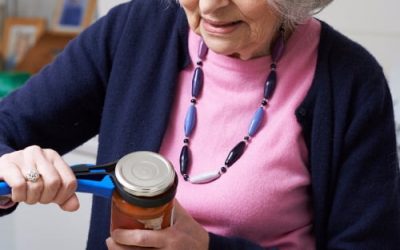 Occupational Therapy can provide innovative, individualized approaches for your CMT symptoms.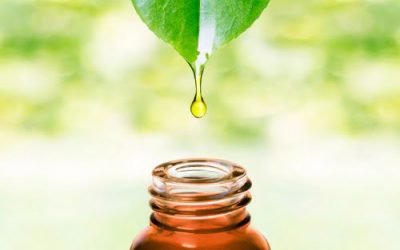 OT's can help find holistic therapies and will collaborate with healthcare professionals to facilitate treatment.