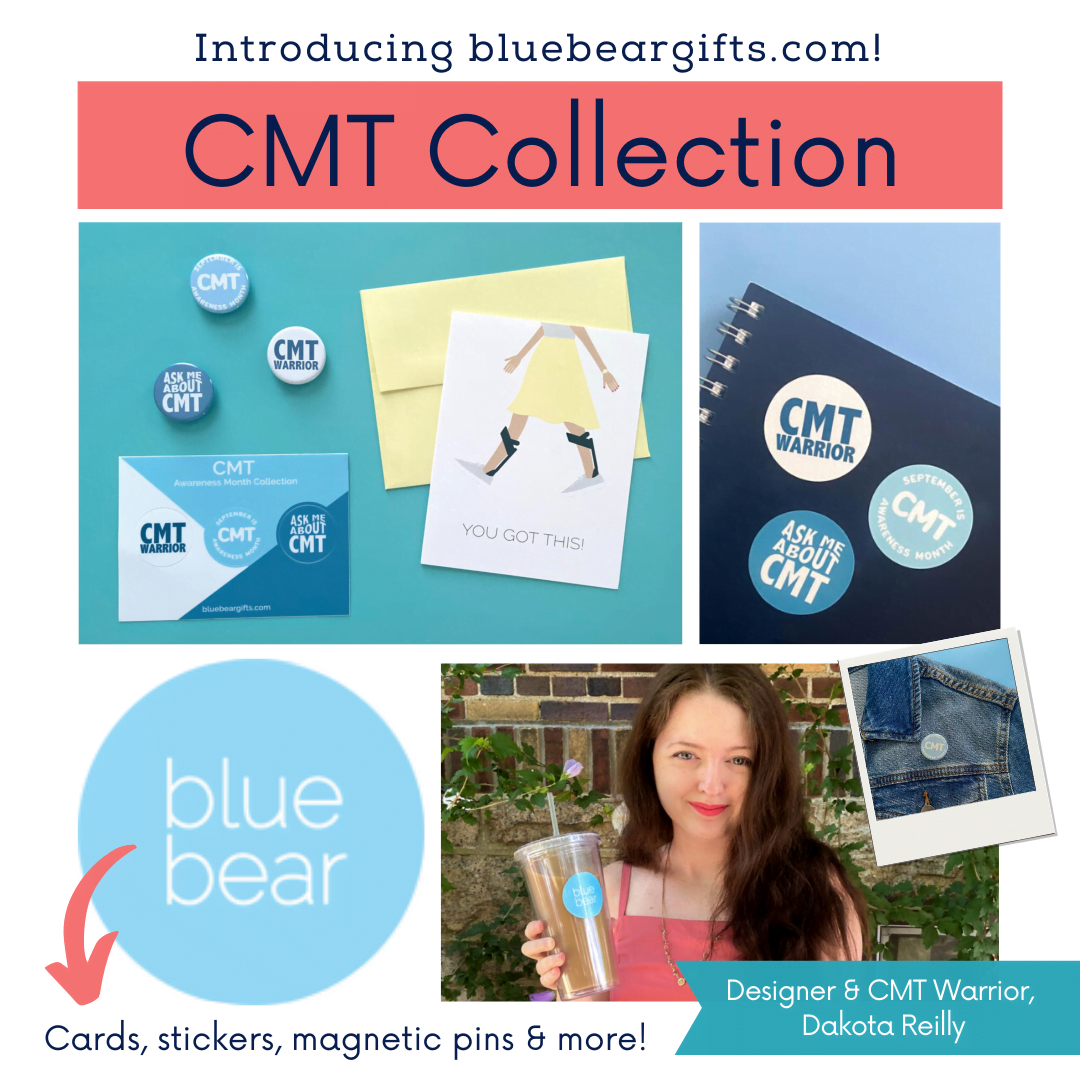 Dakota Reilly is a young adult based in New York who has CMT1A.
After graduating from the Fashion Institute of Technology and working in the fashion industry, Dakota realized how much she enjoys creating her own products. Since working from home is ideal for someone who has difficulty commuting, especially in New York City, Dakota decided to create her own business, Blue Bear.
Dakota launched Blue Bear in August 2020 with a full line of greeting cards, stickers and enamel pins. The products are fun and unique, with the goal of brightening your day. If you are inspired by iced coffee, plants, or a cute laptop case, you will definitely love Blue Bear. There are greeting cards for several occasions, and the stickers are weather-proof so they are great for anything you want to customize, such as a laptop, phone, or water bottle.
To check out Blue Bear's products, please visit bluebeargifts.com. Blue Bear can also be found on Facebook and Instagram at @bluebeargifts.