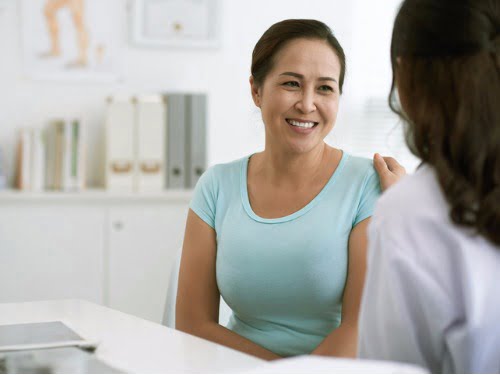 One Woman's Success with Surgery
The only thing Sarah Clauss has given up because of Charcot-Marie-Tooth (CMT) is waterskiing.  "I live on the lake so I attempted waterskiing but…," jokes the 25 year old, Lake Wallenpaupack, Pennsylvania resident, "it wasn't pretty." Instead she enjoys boating and swimming.  She also keeps busy as stage manager at The Ritz Company Playhouse, the local community dinner theater.  In addition Clauss, a Penn State graduate works full-time as a project manager specializing in design work at her dad's business, Clauss Construction Company.
But, life hasn't always been this easy.  Clauss has endured seven surgeries over the past dozen years to cope with the effects of CMT.  As it has been for many people, her diagnosis of CMT came as a surprise.  "I was always clumsy growing up. In eighth grade I was out of school for a week with the flu.  When I went back to gym class, I couldn't run anymore. I kept falling." Her uncle, a podiatrist, noticed that she was developing high arches and her feet were deforming. She went to a neurologist for testing and, at 13 years old, was diagnosed with CMT.  No one else in her family, which includes two older siblings, has CMT.
The neurologist painted a grim future telling her parents to modify their home to be wheelchair accessible.  He said Clauss wouldn't "dance at her prom or walk at graduation."
Following that appointment, her parents researched to learn everything they could about CMT.  In August 2001, Clauss was at The Charcot-Marie-Tooth Center at Johns Hopkins Hospital in Baltimore, MD.  Her first surgery involved realignment of both heels, flattening of her feet and tendon transfers.  She spent five weeks unable to put any weight on her feet followed by five weeks in casts.  Her recuperation lasted from August through December.  Clauss admits, "It was tough to go through but I kind of went with the flow." Between the surgery and physical therapy Clauss spent the first year of high school in a wheelchair.  "Can you imagine that?" she laughs. "My brother, Bill, was my defender."
Two years later, Clauss had surgery again, this time to straighten hammertoes. She endured another round of five weeks non-weight bearing and five weeks in casts.  As difficult and painful as it was, Clauss was pleased with the results. "When I was finally able to walk, I could go further and I felt I walked safer." Best of all, she danced at her prom and walked at high school and college graduations!
Over the next few years Clauss had reconstruction done on each knee. Once her legs and feet were stable she had surgery done on her hands.  One hand at a time, her surgeons transferred tendons, finger to thumb or pinky to straighten her hands and aid in gripping. Recovery for each hand was four months. She insists the results were worth it.  "Things are so much better than before.  I can open water bottles and turn keys in locks again."
Clauss is extremely grateful to her parents for helping her through those tough recoveries.  "My parents were so helpful.  They did anything they could to make those times better."  Among the many people Clauss appreciates for getting her through are her physical therapists.  "I have amazing physical therapists, Christie Kennedy Augustine and Michael Augustine of No Limits Physical Therapy and Jennifer Wisniewski of Working Hands Therapy, both in Holley, PA.  I do maintenance programs with them now."  In addition, Clauss exercises on a recumbent bike about three times a week.  "I definitely understand the benefits of exercising in keep up my strength and flexibility."
While she also understands that surgery is not for everybody, Clauss says, "I would encourage anyone who has CMT to investigate how it [surgery] might be an option."  Any time she needs a reminder of her strength and fortitude, Clauss needs only to look around her bedroom.  Hanging on the walls are her casts.  As she says, "they are my badges of honor."