It is hard to believe that we're already gearing up for CMT awareness month in September.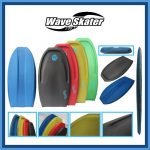 I (Allison Moore)  is amazed how life moves in such wondrous ways. My family has the good fortune to spend summers at a beautiful Long Island beach where my husband and boys enjoy riding the waves on boogie boards.
While out shopping to replace our beaten-up boards, I came across Wave Skater bodyboards. Impressed with the quality, but a little concerned with the price, I called the manufacturer to get more information.
When I talked with Bruce of Wave Skater, LLC, it was only natural for me to mention HNF and how we are forever looking for ways to raise money for research and increase awareness of CMT.
During several more telephone conversations HNF and Wave Skater, LLC has created a partnership whereby all Wave Skater bodyboards and a matching deluxe coiled leash can be purchased at the discounted price of $115.00 each (retail value $175.00). In addition Wave Skater, LLC will donate $15.00 to HNF for each board sold to go towards research.
I am really excited about this wonderful opportunity and have already ordered three boards. A dear friend and avid supporter of HNF just ordered six boards for her family and two more for our September golf event auction.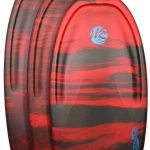 Please go to http://www.waveskater.com// to read about the durability, super safety, because of their many rider-friendly built in ergonomics, and indestructible construction of the Wave Skater Pro. While there you can read the many testimonials as well as watch an amazing video. Should you, your family or friends be in the market for an awesome ride, please consider the Wave Skater Pro. Not only will you be pleased with this superior product at an incredible discounted price, while at the same time helping raise money for HNF.
Have a wonderful summer and enjoy the waves! Allison Moore
P.S. This offer is good until September 30, 2013. Be sure to mentioned HNF when placing your order. Orders can be placed through HNF at Courtney@hnf-cure.org or 919-824-7260. For questions about the boards email waveskaterpro10@aol.com.