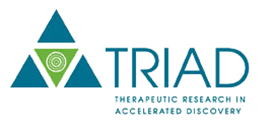 Impact That Matters
Therapeutic Research In Accelerated Discovery (TRIAD)
TRIAD = Academia + Government + Industry
TRIAD Partners
Our TRIAD partners include innovative biotech & pharmaceutical companies, award-winning researchers at top-tier universities, and those spanning the drug discovery, drug development, and diagnostics continuum for Charcot-Marie-Tooth research.
Partnerships vary depending on research goals, milestones met in preclinical or clinical development, and strategic alliance agreements.
TRIAD & GRIN
As part of TRIAD, in 2013, the Global Registry for Inherited Neuropathies (GRIN) was developed to conduct patient-focused research & development for treatments and cures. The patient voice is at the forefront of all we do. By incorporating the patient voice from the beginning, our research programs have the greatest potential for success. HNF funds research with one goal in mind; advancing to clinical trials for Charcot-Marie-Tooth research.
TRIAD Council
The TRIAD Council is composed of CMT thought leaders, experts, and consultants engaged in collaborative planning and decision-making to provide regular guidance and direction to our research strategy. This network of professionals reviews grant proposals, provides expert guidance, and assesses project outcomes to advance therapeutic development for CMT.
Our most recent TRIAD partnerships & initiatives
TRIAD Government - FDA & EMA
Click on the logos for more information.
Click on the logos for more information.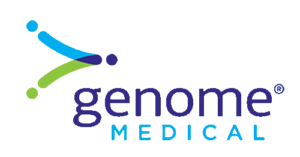 Nationwide medical practice specializing in virtual genetic counseling services.

In 2022, HNF re-launched its Global Registry for Inherited Neuropathies (GRIN) on the Matrix platform by Across Healthcare.

International study to collect real-time patient data directly to determine how CMT impacts patients' quality of life.
Click on the logos for more information.
Click on the logos for more information.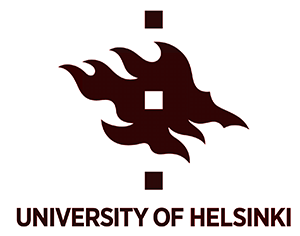 The Battersby Lab receives support from HNF to develop an effective treatment approach for C12orf65 deficiency (also known as MTRFR).

A gift was awarded to support "an unbiased screening of FDA approved drugs to identify small molecules counteracting axonal mitochondrial depletion in Autosomal Dominant Optic Atrophy (OPA1 gene) RGCs.
HNF participates and supports an advocacy role by providing real-world data to the FDA and other stakeholders. Our critical data facilitates improved knowledge of the lived experience of CMT patients and the advancement of clinical development.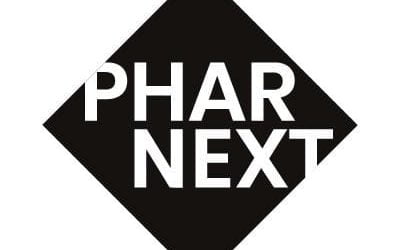 PARIS, December 18th, 2014 – Pharnext SAS today announced the proof of concept of its pleotherapy research and development approach based on a proprietary network pharmacology platform that identifies synergic combinations of drugs already approved for other diseases. Indeed, Pharnext's lead pleodrug, PXT-3003, has shown positive results both in preclinical and Phase 2 clinical studies published today in the Orphanet Journal of Rare Diseases.