Access over 30 CMT Webinars
Enter Email Below
Register for Upcoming Webinars
Family Planning Webinar – Part 1: IVF & CMT
When it comes to family planning & CMT, there are evergrowing concerns, questions, and scientific developments that can seem overwhelming and have us questioning, "Where do we start?" The Hereditary Neuropathy Foundation aims to shed light on this vast topic with a 3 Part Family Planning Series.
In Part 1: IVF & CMT, we will hear from Genetic Counselors Tara Jones of Cedar-Sinai and Laura Rust of Mayo Clinic on what to expect if you are considering IVF and have an opportunity to ask your questions live during this in-depth 90-minute webinar.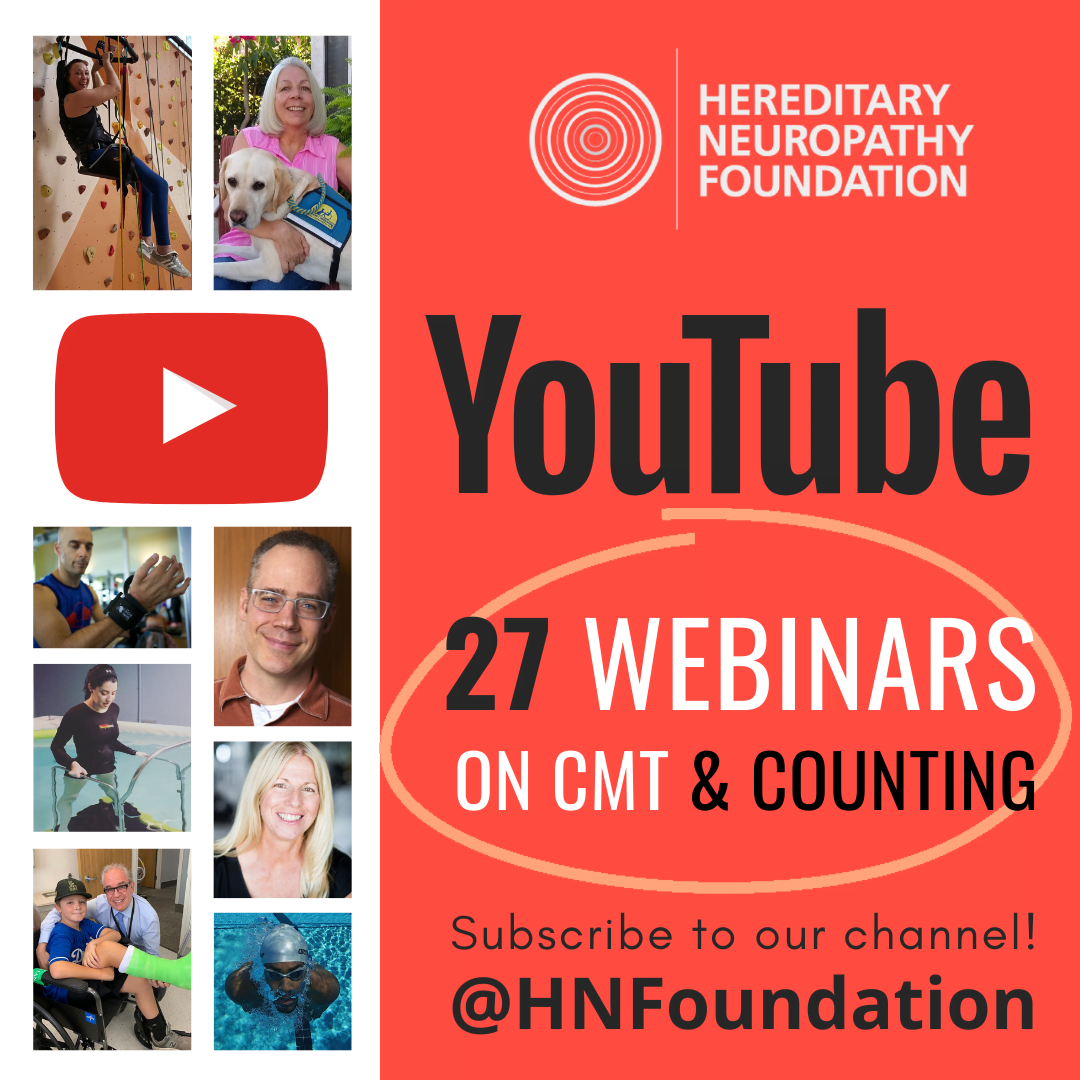 Enter your email 
to Watch Now!
EDUCATE. EMPOWER. CONNECT.
HNF is dedicated to supporting educational and enriched online webinars along within-person workshops to support CMT patients, families, caregivers and the stakeholder community.
CMT-Connect is an interactive series designed to shed light on our communities' most important topics. We seek out wellness experts, thoughtleaders, medical professionals, adaptive programs, emerging technologies, disability advocates, and so much more!
We are inspired by our entire CMT community and are here to support them. As patients, we understand firsthand how difficult it can sometimes be to cope with the complexities of disease diagnosis and progression. Our program addresses the emotional, social, economical and physical effects of CMT as it aims for a holistic approach towards self advocacy and wellness.