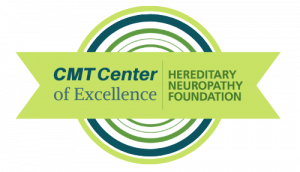 Yessar Hussain is board-certified in neuromuscular medicine, neurology, clinical neuromuscular pathology and electrodiagnostic medicine. He completed his fellowship in neuromuscular medicine and electromyography at Washington University School of Medicine/Barnes-Jewish Hospital in St. Louis after his neurology residency at State University of New York's University Hospital in Syracuse. He received his M.D. from the University of Baghdad, College of Medicine in Baghdad, Iraq.
Dr. Hussain is an assistant professor in both the neurology and physical medicine and rehabilitation residency programs at Dell Medical School. He was the neurology clerkship director at the Neurology Department at University of Texas Medical Branch, Austin from 2013 to 2015 and assistant professor at UT Southwestern from 2012 to 2014.
In addition, Dr. Hussain is director of Austin Neuromuscular Center, which provides comprehensive neuromuscular services and educational and teaching opportunities for medical residents and students.
Why is CMT your passion?
Most CMT patients I see are very active and motivated. These patients do their best to prevent the disease from impacting their daily living. I always want to help in any way, to manage their symptoms, not just diagnose, but I feel my help is limited and we need more research and treatment modalities.
Tell us what patients will experience when they come to the Austin Neuromuscular Center?
At our center, we try to achieve a comprehensive approach to neuromuscular disorders to reach an accurate diagnosis. In addition, we are committed to research advancement and the best care possible. 
What do you love most about your practice?
Our friendly staff, commitment to research, and broad coverage of neuromuscular disorders.
How can patients make an appointment at Austin Neuromuscular Center?
I recommend visiting our website https://austinneuromuscle.com/
We try to accommodate every patient, even if they are out of network, or have no insurance.
Find a Center of Excellence Near You!