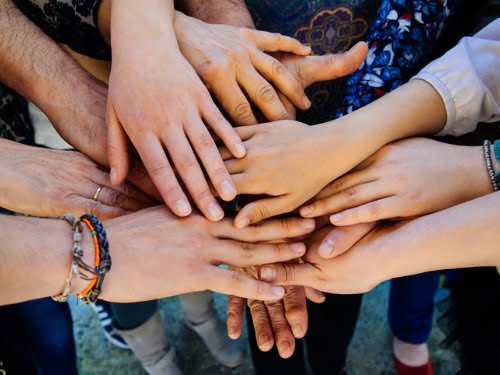 The CMT Community Needs You!
Start the New Year by getting involved and helping HNF conquer CMT. There are many ways you can get involved.
TD Bank Five Boro Bike Tour ~ May 6, 2018
Join the HNF Team and help raise funds for CMT research! Spots are available for patients, caregivers, family members, or friends. A great way to see New York and raise funds for CMT!
HTTPS://WWW.HNF-CURE.ORG/TD-BANK-FIVE-BORO-BIKE-TOUR/
TCS New York City Marathon ~ November 4, 2018
Join Team CMT on Sunday, November 4 as we run the iconic TCS New York City Marathon. Help us pound the pavement by supporting our runners and cheer us along the race course or donate to our fundraising pages.
HTTPS://WWW.HNF-CURE.ORG/TCS-NEW-YORK-CITY-MARATHON/
Externally-Led Patient Focused Drug Development CMT Meeting ~ September 28, 2018
Let your voice be heard! Attend this groundbreaking meeting that will provide the FDA with perspectives from patients on symptoms and how CMT impacts them in their daily life.
REGISTER TODAY: WWW.CMT-PFDD.ORG
Research
Please donate to one or more of our research initiatives today!
HTTPS://WWW.HNF-CURE.ORG/DONATE-CMT-RESEARCH/
Team CMT
Join the movement to make a difference for those living with Charcot-Marie-Tooth. Team CMT is a grassroots community fundraising program with 213 members in 39 states and 12 countries.
JOIN TODAY: HTTPS://WWW.HNF-CURE.ORG/TEAM-CMT/
Birthday for a Cause
Have a birthday coming up? Ask your family and friends for the ultimate gift: treatments for CMT. Make a fundraising page and have a customized link to send out for your birthday.
HTTPS://HNF.DONORPAGES.COM/BIRTHDAY/
Legacy Planning
Give the gift of a lifetime. You can support the Hereditary Neuropathy Foundation in many ways, with gifts that do not require an immediate change to your current spending or savings. By considering a planned gift through your estate, life insurance, will or retirement plans, you can achieve your philanthropic goals and ensure that our mission will continue.