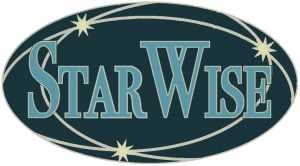 StarWise Therapeutics:  
Founder Prof. Alan Kozikowski of Starwise has a successful track record of drug development and licensing of his first generation of HDAC to leading pharmaceutical companies  

In a 2011 published study in Nature Medicine, Prof. Kozikowski and one of the leading HDAC6 research experts, Ludo Van Den Bosch, PhD VIB-KU Leuven Center for Brain & Disease Research and others demonstrated that a selective HDAC6 inhibitors can be used to treat CMT*

NextGen HDAC6 are novel, safe inhibitors for use in the treatment of various neurological disorders, specifically targeting CMT2A

Lead CMT2A researcher, Prof. Brett Langley from Waikato University in NZ has demonstrated that this key drug is able to restore sensory and motor function in the CMT2A mutant animals
Hereditary Neuropathy Foundation:
Funding the drug optimization to accelerate the path to human clinical trials  

Prof Brett C. Langley and Prof. Dianna E. Willis, Burke Neurological Institute & Brain and Mind Research Institute, Weill Cornell Medicine, both served on the HNF Scientific Advisory Board for more than a decade and have published several papers on the impact of HDAC on mitrochondrial diseases such as CMT2A

Expertise in clinical trial design, identifying patients for the trial and FDA regulatory filings
* Nat Med. 2011 Jul 24;17(8):968-74. doi: 10.1038/nm.2396.
HNF has been committed to funding HDAC inhibitor research since 2014. Andrew Grierson, PhD of University of Sheffield study titled: Pre-clinical testing of HDAC6 inhibitors in a zebrafish model of CMT2A, showed promise as a potential treatment. Funding was made possible through the Help Elliot Live Proud (H.E.L.P.) Fund founded by Iris and Nathaniel Adler and Grace's Courage Crusade (GCC) founded by Marybeth and Christopher Calderone.
To support HNF's efforts and to help us get to phase 1 clinical trials, please consider making a donation to our CMT2A funds:
DONATE TODAY!
H.E.L.P. Fund www.hnf-cure.org/h-e-l-p-for-cmt/