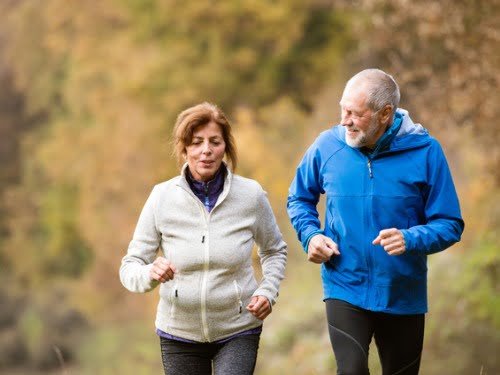 Starting an exercise program can be intimidating to many Charcot-Marie-Tooth patients, when tasks such as buttoning a shirt, navigating stairs, or opening a car door are daily challenges. Foot deformities, balance deficiencies, and increased risk of falling also prevent those living with CMT from participating in regular forms of physical activity.
However, an ever-increasing body of clinical and scientific information indicates that most CMT patients, when not contraindicated, should regularly participate in exercise and physical activity.
Prominent allied health organizations and agencies also endorse exercise and activity prescription, when appropriate, as standard clinical operating procedure in the management of chronic disease, like CMT. These groups include the American Medical Association, the American Heart Association, the American College of Sports Medicine, the United States Department of Health and Human Services, and the Office of the United States Surgeon General.
Exercise has the potential to improve functional ability, independence, and quality-of-life for CMT patients. Current research is exploring resistance-type exercise training in the management of CMT disease symptoms and progression.
Brent Baker, PhD, Research Biologist and Team Leader at CDC/NIOSH, and The Hereditary Neuropathy Foundation's collaborating expert Dr. Robert Chetlin, PhD, CSCS, CHFS at West Virginia University School of Medicine, are part of a research team studying the effects of a "resistance-type" exercise protocol on transgenic CMT1A rats. Initial funding for this project was supported by HNF.
These unique transgenic animals are trained on a dynamometer: a machine used to exercise and test force, torque, and power. This machine induces stretch-shortening muscle contractions (SSCs). These are the coordinated muscle lengthening and shortening movements used daily in human and animal activities.
The initial findings revealed enhanced muscle performance and muscle quality in these animals, suggesting that SSC-exercise training may be the preferred mode of resistance-type training. These results may serve as a foundation for establishing a resistance-type exercise training regimen to increase quality-of-life and independence for CMT patients.
Future studies will investigate the type, quantity, and frequency of training that provides optimal functional benefit, as well as the possible effects of dietary supplements and other small-molecule therapies in the transgenic rats.
Muscle matters! Physical activity is very important for people living with CMT. It is also equally important that an exercise program be developed with the advice from informed professionals, such as physical therapists, occupational therapists, orthopedists, and exercise physiologists familiar with CMT, and knowledgeable about the best exercise and activity programs to help patients on an individual basis.
Read these inspirational stories from our community and how those living with CMT are staying physically active despite the challenges they face:
Coaching Athletes with Charcot-Marie-Tooth: How triathlete coach Morgan Johnson developed a training program for CMT patient and fellow athlete Joyce Kelly. Go Team CMT!
Personal Stories: Triathlete, Trainer with Charcot-Marie-Tooth: Joy von Werder hasn't let CMT stop her from staying active and encouraging women to take care of themselves with exercise.
Team CMT Leader to Run Boston Marathon: Team CMT Leader Chris Wodke is changing the face of CMT one mile at a time.
You can also follow Team CMT inspiration Michael Watkins as he tackles rocks, roots, and ridges in one of the toughest mountain biking races in the country.
Read about Jenny Decker, who completed the First Documented Solo Circumnavigation of the Big Island of Hawaii by Kayak, and she is living with CMT. And let's not forget Team CMT hero Timmy Dixon: a CMT amputee who meets every challenge with grit and relentless determination.