Join the movement to make a difference for those living with Charcot-Marie-Tooth. Team CMT is a grassroots community fundraising program with 213 members in 39 states and 12 countries.
No action or amount is too small. Every bit of effort can have an impact on our community.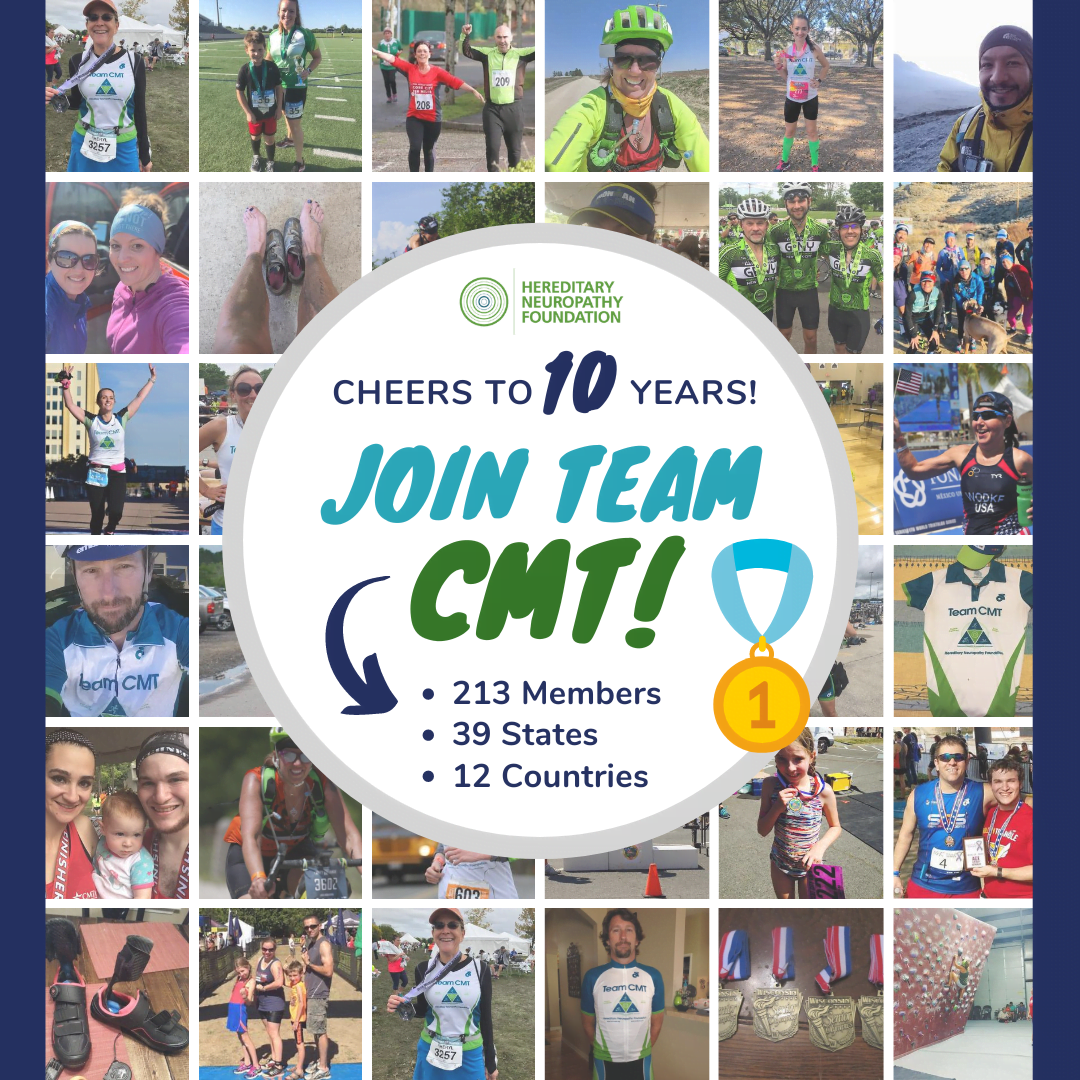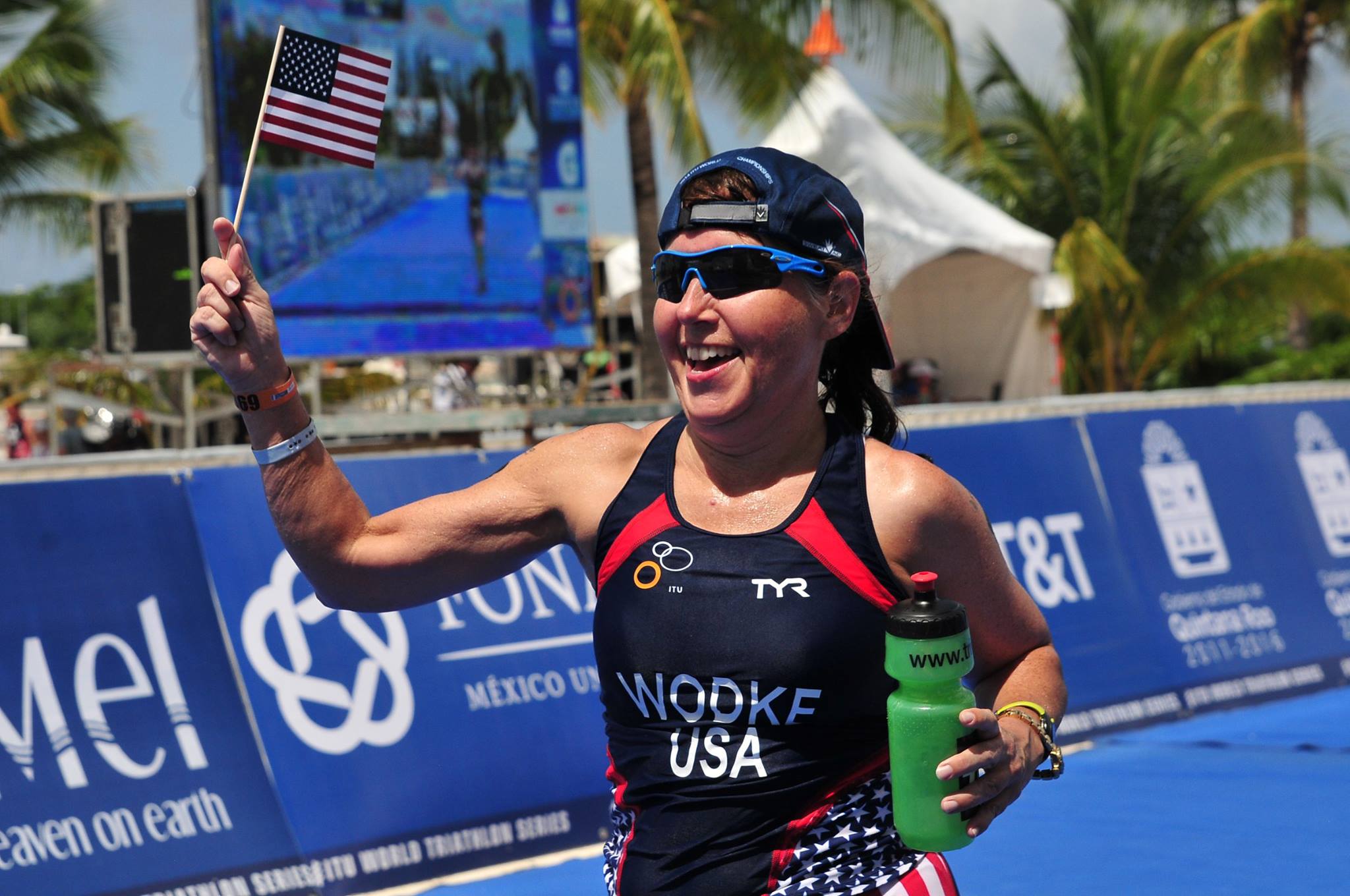 In 2007, the Hereditary Neuropathy Foundation (HNF) partnered with Team CMT founder, Chris Wodke who has CMT. Chris has been a fierce advocate in promoting exercise for the patient community and at the same time passionate in enrolling patients and others to join Team CMT to increase awareness by having team members proudly wear a Team CMT singlet or t-shirt and other swag. Whether members sport their athletic wear to the gym, for a stroll in the park or for an event, awareness of CMT is in play.
To date, HNF has raised over $256,000 for CMT research through what started as a grassroots campaign and now recognized as a leading program to encourage patients to be active and at the same time support HNF's mission to increase awareness of CMT and raise funds for research.
When Chris received her acceptance letter to run in the 2012 Boston Marathon Mobility Impaired Division, she was overwhelmed.
"I wanted to cry and shout at the same time. I never thought I would be running Boston. It is an honor and I am humbled. It is the achievement," she explains, "of a dream that seemed out of reach."
When HNF Founder, Allison Moore was unable to finish the 1995 NYC Marathon due to a cancer diagnosis and the severe onset of CMT from the chemotherapy, she had no idea how her life would change. Now 23 years later her dream came true and she walked the 2018 NYC Marathon.
"I must be insane, but I will take on any challenge to support my patient community and find a cure for CMT! Although it was agony and I almost gave up, I was thrilled to cross the finish line in 9 hours. I hope this gives patients hope that anything is possible."
If you want to tell your story and spread more awareness, contact HNF writer, [email protected]
A minimum donation of $25 will get you either a singlet or a t-shirt so join TODAY!
Learn more and help support our Team CMT members!