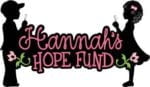 The first disease community to receive a therapeutic gene to the spinal cord for an ultra rare inherited neuropathy is Giant Axonal Neuropathy (GAN). Congratulations to Hannah's Hope Fund (HHF), a 501(c)3 public charity, which has driven this collaborative research in less than six years. Six million dollars has been raised to date to fund pre-clinical and clinical research on this rare disease.
The Phase 1 trial is recruiting – info here: Intrathecal Administration of scAAV9/JeT-GAN for the Treatment of Giant Axonal Neuropathy patients. A benign viral vector known as adeno associated virus serotype 9 (AAV9) is the "Fed-Ex truck" delivering a healthy copy of the GAN gene to the nerves in the spinal cord of affected patients. It is administered by a lumbar puncture to the cerebral spinal fluid. This trial will be housed at the National Institutes of Health, in Bethesda, MD.
If the AAV9 vector is well tolerated in the central nervous system, this gene therapy vector can be used for any genetic disorder whose targets are motor and sensory neurons, and whose causal gene size is small enough to fit inside the viral capsid. This is a turning point for rare neurological diseases and the inherited neuropathy community in particular. The impact of this work can potentially help other forms of Charcot-Marie-Tooth (CMT) and related diseases. Our hope and prayers for a successful outcome go out to all the families with GAN!