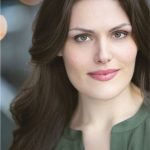 HNF is excited to announce our first CMT-Connect Workshop webinar on January 12, 2017 from 7:00-9:00pm.
We will be bringing the world of essential oils into your homes for an in-depth look at how these pure extracts can significantly improve daily life and overall health.
Sarah Miller, wellness advocate and enthusiast doTERRA Essential Oils, will host a live workshop for patients with CMT specific symptoms such as fatigue, digestive problems, numbness/ tingling, respiratory issues, pain, migraines, circulation, skin irritation and depression.
She'll be sharing doTERRA testimonials, suggestions, and the medicinal science behind these natural oils. 
Join us for a fun and interactive evening while empowering yourself towards better health in 2017!
Register today! cmtconnect.org