Join Team CMT
Join the movement to make a difference for those living with Charcot-MarieTooth (CMT).
By joining Team CMT and participating in an event you will help us fund research and programs for Charcot-Marie-Tooth. Examples of past event: running event, poker night, paint night, Card party, golf outing, letter writing campaign and more.
2. Join an HNF-Partnered Event
1. Participate in an athletic event in your Community
Register with Team CMT (Click "Register" button below - opens in a new window.)
Receive a link & directions on creating a fundraising page
Share link with family & friends
Email courtney@hnf-cure.org for questions or marketing support.
No Results Found
The page you requested could not be found. Try refining your search, or use the navigation above to locate the post.
Author: A Passionate Plate
Serves: 7 half pint jars
SUPPLIES:
7 – ½ pint canning jars, lids and bands
Canning water bath pot, with rack, filled with 5 inches of water
3. Host "Your Own" Event
We can help! The HNF Team will support your event with marketing, invitation designing, planning and more! Choose from one of our past events below and email courtney@hnf-cure.org for details, or submit your own!
Past events:
Spin for a Cure
Poker Night
Set Sail for CMT
Card Party
Golf Outing
Go-kart Party
Cocktail Party
Bake Sale
Clay shoot
Paint Night
Gala & Auction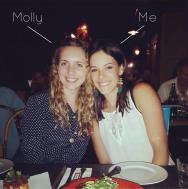 Kassandra generously shared the story of their friendship with us: I met Molly while living abroad in Tel Aviv, Israel. She just moved there and reached out to me to write for a foodie website I was running at the time.
Jennifer Decker has Charcot-Marie-Tooth and is set to embark on the first Big Island Circumnavigation.She won't let CMT stop her for her dreams.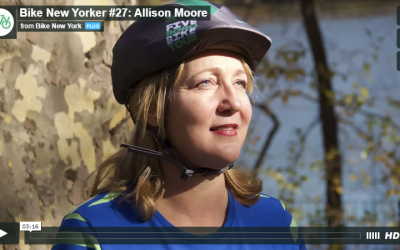 The Hereditary Neuropathy Foundation (HNF) is thrilled to participate as a Charity Partner for the 2016 TD Bank Five Boro Bike Tour for the fifth year in a row. This is an extraordinary event where participants bike through all five New York boroughs to help increase awareness and raise dollars to fund Charcot-Marie-Tooth (CMT) research.
What if every purchase you make this holiday season could earn dollars for Charcot‐Marie‐Tooth research? This holiday season, The Hereditary Neuropathy Foundation is participating in the Americana Manhasset Champions for Charity®. Come shop at the famous "Miracle...
The holiday season is a great opportunity to make a difference for those living with Charcot-Marie-Tooth by joining the Hereditary Neuropathy Foundation Team CMT. Team CMT is a grassroots community fundraising program with 160 members in 32 states and 6 countries. We...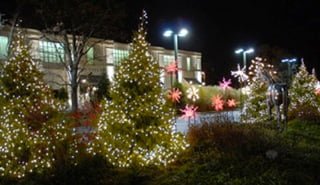 Holiday Shopping Benefit – Shop Till You Drop Hereditary Neuropathy Foundation is participating  in the Americana Manhasset's Champions for Charity®. From Thursday, December 3 through Sunday, December 6, over 70 participating Americana Manhasset and Wheatley Plaza...
Michael Watkins completed the Leadville Trail 100 MTB race on August 15, 2015 in Leadville, CO. The trail race is widely considered one of the toughest mountain biking races in the country.
It has been entirely too long since I've updated my blog and so much has happened since late April. I thought I would share some info on what I've been up to since my last post on April 29th
Blog – I'm taking on my biggest challenge yet this weekend, it is the 3 Mountain 3 State Challenge in Chattanooga, TN.
One of the things that  keeps my motivation up is almost every time I go on a ride I set new personal records on the same segments that I ride weekly.