Join Team CMT
Join the movement to make a difference for those living with Charcot-MarieTooth (CMT).
By joining Team CMT and participating in an event you will help us fund research and programs for Charcot-Marie-Tooth. Examples of past event: running event, poker night, paint night, Card party, golf outing, letter writing campaign and more.
2. Join an HNF-Partnered Event
1. Participate in an athletic event in your Community
Register with Team CMT (Click "Register" button below - opens in a new window.)
Receive a link & directions on creating a fundraising page
Share link with family & friends
Email courtney@hnf-cure.org for questions or marketing support.
No Results Found
The page you requested could not be found. Try refining your search, or use the navigation above to locate the post.
On Wednesday, January 29th, jewelry designer jaKe & anna will be sponsoring the NYC premiere of BERNADETTE at the old time soho Angelika Film Center in Manhattan. 50% of sales from this viewing will go to the Hereditary Neuropathy Foundation (HNF).
3. Host "Your Own" Event
We can help! The HNF Team will support your event with marketing, invitation designing, planning and more! Choose from one of our past events below and email courtney@hnf-cure.org for details, or submit your own!
Past events:
Spin for a Cure
Poker Night
Set Sail for CMT
Card Party
Golf Outing
Go-kart Party
Cocktail Party
Bake Sale
Clay shoot
Paint Night
Gala & Auction
Allyson O'Connor won't let CMT get her down. She was unofficially diagnosed at the age of 10. Her Dad had the same symptoms, but at the time genetic tests were not available. Her diagnosis was based on an EMG. After having her two children, now age 8 and 6, she decided it was important to determine if she definitely had CMT.
Grab your shoes and spin CRANK Style NYC!
When: Saturday, September 27, 2014
Where: 1658 3rd Avenue New York, NY 10128 (between 92nd & 93rd Street Upper East Side)
Time: 1:00 – 3:00 pm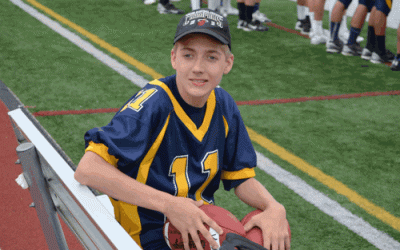 Join us November 15, 2014 in Ft. Lauderdale for an Havana Nights Fundraiser to raise money and awareness to fund research for CMT Type 6.
Holiday Shopping Benefit – Shop Till You Drop
Hereditary Neuropathy is participating in the Americana Manhasset's Champions for Charity®. From Thursday, December 4 through Saturday, December 6, over 70 participating Americana Manhasset and Wheatley Plaza stores will donate 25% of designated pre-tax purchases.
Your donation will go to critical research that will help cure Charcot-Marie-Tooth (CMT), a progressive neuromuscular disease.
In general, the collection, analysis and dissemination of data on disease progression and patient responses to long-term disease management strategies in registries represents a valuable way to improve understanding of the disease and keep medical professionals up to date on the latest advances.
Author: A Passionate Plate
Serves: 8 sliders
A great way to use up leftover holiday turkey. If hazelnuts are not available, use another nut of your choice, such as almonds, walnuts or pecans.
Author: A Passionate Plate Serves: 10-12
Ingredients
5 lbs. russet style potatoes, peeled and cut into 2″ chunks
8 oz. cream cheese, softened
1 cup sour cream
salt & pepper (white or black) to taste
4 Tbsp. butter
cups each diced carrot, celery, onion and potato
3 Tbsp. olive oil
¼ cup flour
2 quarts chicken stock
1 lb. bag frozen corn
4 cups cooked turkey, diced
3 Tbsp. soy sauce
3 cups shredded cheddar cheese
1 can evaporated skim milk
1 tsp. crushed red pepper
2 Tbsp. fresh thyme, chopped
Author: A Passionate Plate
Serves: 7 half pint jars
SUPPLIES:
7 – ½ pint canning jars, lids and bands
Canning water bath pot, with rack, filled with 5 inches of water