Calling all Charcot-Marie-Tooth Researchers!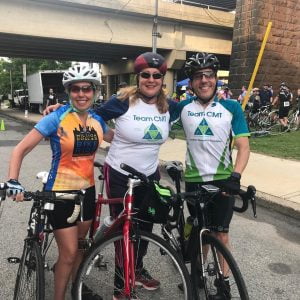 The ODC MDBR Pilot Grant Program provides a one‐year grant to support research related to a rare disease represented in the 2019 Million Dollar Bike Ride. HNF reached its $30,165 goal which was generously matched by the Orphan Disease Center. We want to thank all our riders and donors for participating. The grant will be a 1 year award with an optional 6 month no cost extension for a one time award of $60,330 starting January 1, 2020.
Eligibility
All individuals holding a faculty‐level appointment at an academic institution or a senior scientific position at a non-profit institution or foundation are eligible to respond to this RFA.
Letter of Interest Instructions:
Please visit the ODC website (link below) to submit your Letter of Interest (LOI). This one-page LOI is due no later than Monday, September 23, 2019 by 8pm (EST).
Click RFA guidelines and scroll down to #7 for details for CMT grant.
Full Application Instructions and Review Procedure
NOTE: Full Application is by invitation only after review of Pre-Application 
Proposal Due Date: Thursday, October 24, 2019 no later than 8pm (EST). Full application documents are to be uploaded on our website, by invitation only.