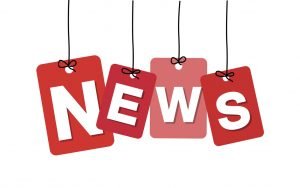 Invitae, A Genetic Information Company, Acquires AltaVoice, HNF's Global Registry for Inherited Neuropathies (GRIN) Platform Host
HNF community partner Invitae recently announced its acquisition of patient-centered data company AltaVoice. Combining the strengths of these two companies enables the creation of new offerings to advance research and provide access to improved care for patients with inherited and rare diseases. As a result of joining forces, the two companies are launching a more extensive data network called the "Invitae Genome Network." This new initiative combines genetic information and clinical data into one extensive, comprehensive network to drive insight into rare diseases.
This development is exciting news for our CMT community, as the "Invitae Genome Network" will ultimately continue to enhance HNF's research goals of connecting patients with health care professionals, scientists, and therapeutic developers to accelerate the understanding, diagnosis, and treatment of hereditary diseases.
Allison Moore, HNF Founder/CEO, expressed: "Participation in clinical trials is essential to develop treatments for rare diseases; however, it is often very difficult for patients to find the right trials and for researchers to find the appropriate patients. Efforts that help match and connect patients to resources are essential in our fight to improve patient care, find cures for CMT, and make the right connections for clinical trial patient recruitment."
As a patient-centered data company since 2007 with a global platform for collecting, curating, coordinating, and delivering safeguarded data from patients and clinicians, AltaVoice (formerly Patient Crossroads) has been developing programs for more than 400 diseases by working with more than 100 advocacy groups, the National Institutes of Health (NIH), Patient-Centered Outcomes Research Institute (PCORI), as well as biotech and pharmaceutical companies. Bringing together Invitae's ongoing testing business with AltaVoice's database of more than 75,000 patients holds the potential for combining valuable capabilities, technology, and data to enhance the use of genetic information for the diagnosis and treatment of hereditary diseases.
Both Invitae and AltaVoice share the common commitment that patients own their data. They believe permission-based sharing of patient data can be valuable to improving patient outcomes and that patients should decide what's best for them. By using technology to remove barriers to diagnosis and treatment. So, patients stay firmly in charge of their genetic information. Patients in the Invitae Genome Network will be able to manage their information based on their genotype and phenotype, allowing them to participate in new research, clinical trials or other treatments that will benefit them.
 TO JOIN THE GLOBAL REGISTRY FOR INHERITED NEUROPATHIES: CLICK HERE