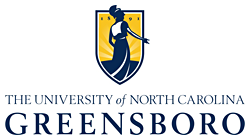 My name is Elizabeth Francisco and I am a graduate student from the Genetic Counseling program at the University of North Carolina Greensboro. I am inviting you to participate in a research study.  The goal of my study is to learn more about the experiences of people with Charcot-Marie-Tooth (CMT) with genetic counseling and genetic testing. Adults with CMT and parents or legal guardians of someone of any age who has a diagnosis of CMT are eligible to participate
If you decide to participate in this study, you will be asked to complete a brief anonymous online survey.  The survey will take about 10-15 minutes to complete.   You do NOT have to know what genetic counseling is to participate, as we are interested in hearing from all members of the Charcot-Marie-Tooth community.  Your participation in this study is completely voluntary and you can stop at any time by closing the survey.
We hope this research will help us to better understand what people with CMT think about genetic counseling and genetic testing, and to learn more about their experiences in receiving genetic services.  This information can be helpful in improving these services for patients in the future.
If you have any questions or would like more information about this study, please contact me or my faculty advisor, Nancy Callanan using the contact information provided below.
If you would like to participate please click on the link below to view the consent form and proceed to the survey.
https://uncg.qualtrics.com/SE/?SID=SV_8oFjoYiUKaQjJrf
Thank you for considering participating in this research study.
Sincerely,
Elizabeth Francisco
Genetic Counseling Student
MS Genetic Counseling Program
University of North Carolina at Greensboro
[email protected]
Nancy Callanan, MS, CGC.
Program Director and Clinical Professor
MS Genetic Counseling Program
University of North Carolina at Greensboro
[email protected]
(336) 256-0175