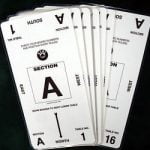 Charity Card Party Brunch and Boutique
Please join us January 27, 2017 at 10:00am at the Broken Sound Country Club, Boca Raton Florida. Join usr for an exquisite brunch and card party to benefit the H.E.L.P fund/HNF at Broken Sound Country Club in Boca Raton, FL.
All proceeds will be donated to the Hereditary Neuropathy Foundation to support people living with Charcot-Marie-Tooth and to fund research into CMT type 2, which affects the Adler's grandson Elliot. Click here to register!
Diamond: 4 card players, a full-page in the journal, brunch and 25 raffles. $1,000
Emerald: 2 card players, 1/2 page in the journal, brunch and 15 raffles. $600
Gold: 2 card players, 1/4 page in the journal, brunch and 10 raffles. $450
Silver: single Game player, and brunch. $130
Raffle Tickets:
$5 each
$25 for 7 raffle tickets
$50 for 15 raffle tickets
For more information about the event or to place  a bid contact Iris Adler  [email protected] or Courtney Hollett [email protected] for information on event!