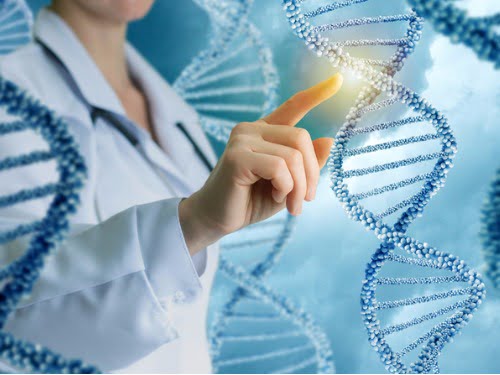 Q: WHAT IS GENETIC TESTING?
A:  Genetic testing analyzes your genes, which are the instructions encoded in your DNA. Your genes help determine your hair and eye color, height, and other physical traits that make you who you are. Genetic testing looks for variations in your genes that can lead to disease. You or your healthcare provider might consider genetic testing for a variety of reasons, such as confirming a disease you are suspected to have or understanding the cause of a disease that runs in your family.
Q: CAN MY FAMILY HISTORY TELL ME THE SAME THING?
A: Family history can offer clues to your future health. Collecting your family's medical history may help you identify diseases you may be at risk for. Invitae believes that capturing a complete and accurate family history is critical to interpreting genetic results. That's why we offer a free digital tool that allows you to map out your family medical history. Get started with your own family history today.
Q: WHAT CAN GENETIC TESTING TELL ME?
A: Genetic testing can confirm the diagnosis of CMT and simplify the process by avoiding uncomfortable and invasive procedures such as electromyography and nerve biopsy. In addition, early diagnosis can facilitate early interventions such as relevant therapies. Having a genetic diagnosis may also help determine which relatives are at risk, or even qualify affected patients to enroll in certain clinical trials.
Q: WHAT GENES ARE RELATED TO CMT?
 A: To date more than 45 genes associated with CMT have been identified. Across all types of CMT, four genes account for the majority of cases (50%-75%): PMP22, MPZ, GJB1, and MFN2. Other genes have been identified as rare causes of CMT.
Q: WHAT CMT TESTS ARE AVAILABLE?
A: Invitae's CMT testing options include pre-curated gene panels as well as the ability for a clinician to combine multiple panels or easily customize a panel to each patient. Invitae's offering includes genes that cause CMT disease with dominant inheritance, recessive inheritance, and X-linked inheritance, as well as PMP22 deletions/duplications and sequence variants associated with hereditary neuropathies with liability to pressure palsies (HNPP). This 32- gene panel covers the most common genes associated with CMT types 1, 2, 4, X, and dominant intermediate.
Q: HOW MUCH DOES IT COST?
A: Your insurance may cover the cost of testing, and Invitae may be able to offer testing at limited or no expense to those who qualify for need-based financial assistance. Invitae believes in ethical and transparent billing; their current pricing options are:
$475 per clinical indication for patient pay; please see the Invitae website for details.

$950 per clinical indication for institutions and distributors under contract with Invitae and payers who contract with Invitae under certain terms.

$1500 per clinical indication list price.

Invitae also offers Medicare billing for patients who meet certain criteria and a Patient Assistance Plan (PAP) for Medicaid, uninsured, and low-income patients to remove financial barriers to testing. In addition, if Invitae believes that your out-of-pocket balance will exceed $100, they will notify you.
Q: HOW DOES THE TESTING PROCESS WORK?
A: Invitae wants to make the genetic testing process as smooth as possible. Here's a quick overview of how it works:
Order your test: Work with your healthcare provider to decide what type of genetic testing may be right for you.

Provide a sample: Once you and your healthcare provider decide that genetic testing is right for you, a blood sample can be submitted for testing. Invitae offers a convenient service to have it drawn in your home at no additional charge.

Get your results – and more: After your healthcare provider has ordered a test for you, you can sign in to Invitae's online portal to check the status of your test, access your results, and explore helpful tools and resources. On average, results are available three weeks from the time Invitae receives the sample.
Q: CAN MY FAMILY MEMBERS GET TESTED?
A: If you receive a positive genetic test result from Invitae, family variant testing can be used to identify other family members with the same variant and provide information about their genetic risks. Invitae's family variant testing involves full analysis of the gene in which the original family member's variant was identified. The report will include the status of the familial variant as well as any other diseasecausing or likely disease-causing variant(s) identified in that gene. Family variant testing is provided to eligible family members for just $200 per gene for each family member tested. For more details, please visit the Invitae website.
Q: WHAT DOES INVITAE DO WITH MY DATA?
A: Invitae's mission is to improve the quality of healthcare for billions of people by bringing comprehensive genetic information into mainstream medical practice. Your genetic information is incredibly valuable – both for your health and for accelerating the medical community's understanding of genetic diseases. Invitae believes that individuals should own and control their genetic information. The company also believes that genetic information is more valuable when shared. Invitae actively collaborates with a database called ClinVar. Patients can also get access to important clinical research by registering with one of the groups listed on our website. These patient registries seek to better understand the associations between genes and disease. Participation is completely voluntary, and Invitae will never share patient-specific health information without permission. For more information, visit Invitae's Privacy page.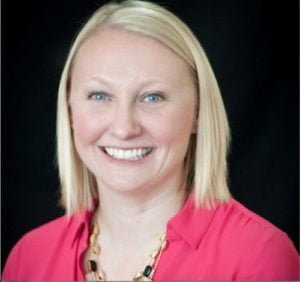 Stephanie Gandomi, M.S., LCGC of Invitae
Stephanie is board-certified by the American Board of Genetic Counseling and has more than ten years experience in research, laboratory, and clinical practice.
She graduated from Brandeis University with her master's degree in genetic counseling, and is an active member of the National Society of Genetic Counselors.