What is genetic testing?
Genetic testing analyzes your genes, which are the instructions encoded in your DNA. Your genes help determine your hair and eye color, height, and other physical traits that make you who you are. Genetic testing looks for variations in your genes that can lead to disease. You or your healthcare provider might consider genetic testing for a variety of reasons, such as confirming a disease you are suspected to have or understanding the cause of a disease that runs in your family.
Can my family history tell me the same thing?
Family history can offer clues to your future health. Collecting your family's medical history may help you identify diseases you may be at risk for.
What can genetic testing tell me?
Genetic testing can confirm the diagnosis of CMT and simplify the process by avoiding uncomfortable and invasive procedures such as electromyography and nerve biopsy. In addition, early diagnosis can facilitate early interventions such as relevant therapies. Having a genetic diagnosis may also help determine which relatives are at risk, or even qualify affected patients to enroll in certain clinical trials.
What genes are related to CMT?
To date more than 100 genes associated with CMT have been identified. Across all types of CMT, four genes account for the majority of cases (50%-75%): PMP22, MPZ, GJB1, and MFN2. Other genes have been identified as rare causes of CMT.
What other reasons should I consider when pursuing genetic testing?
• Eligibility for clinical trials and natural history studies.
• Confidence regarding directions of therapies.
• Alleviates "what if's", knowing helps to manage.
• Connect with others.
• To have important genetic information for family planning.
• Contribute to the expansion of scientific knowledge about CMT.
Watch our exclusive
CMT & Genetic Testing Webinar!
Genetic Counselor, Andrea Paal answers your questions on inheritance, panels and testing methods in this comprehensive presentation and interactive webinar.
The following genetic testing sites below have indicated that they are equipped to conduct testing for hereditary neuropathies. The Hereditary Neuropathy Foundation does not endorse or recommend specific health care providers or treatment centers. We strive to keep this listing as accurate as possible. You may encounter addresses, phone numbers, and other information that have changed. If this happens please contact HNF to update us.
The information on genetic testing was provided by Stephanie Gandomi, M.S., LCGC, of Invitae.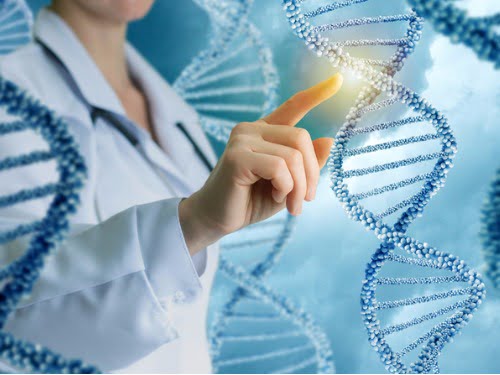 HNF gets answers to questions on what is genetic testing, cost, family history, what happens to the data.
Adding a genetic counselor to your team of healthcare professionals can be a great benefit for CMT patients.