Join Team CMT
Join the movement to make a difference for those living with Charcot-MarieTooth (CMT).
By joining Team CMT and participating in an event you will help us fund research and programs for Charcot-Marie-Tooth. Examples of past event: running event, poker night, paint night, Card party, golf outing, letter writing campaign and more.
2. Join an HNF-Partnered Event
1. Participate in an athletic event in your Community
Register with Team CMT (Click "Register" button below - opens in a new window.)
Receive a link & directions on creating a fundraising page
Share link with family & friends
Email courtney@hnf-cure.org for questions or marketing support.
No Results Found
The page you requested could not be found. Try refining your search, or use the navigation above to locate the post.
Join us on Sunday, June 3, 2012 in Wolcott, CT for a Wine, Beer and Vodka tasting to raise money and awareness of Charcot-Marie-Tooth.
3. Host "Your Own" Event
We can help! The HNF Team will support your event with marketing, invitation designing, planning and more! Choose from one of our past events below and email courtney@hnf-cure.org for details, or submit your own!
Past events:
Spin for a Cure
Poker Night
Set Sail for CMT
Card Party
Golf Outing
Go-kart Party
Cocktail Party
Bake Sale
Clay shoot
Paint Night
Gala & Auction
On Wednesday, January 29th, jewelry designer jaKe & anna will be sponsoring the NYC premiere of BERNADETTE at the old time soho Angelika Film Center in Manhattan. 50% of sales from this viewing will go to the Hereditary Neuropathy Foundation (HNF).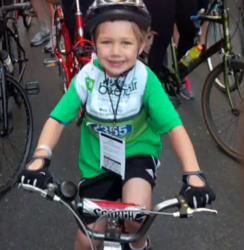 The Hereditary Neuropathy Foundation (HNF) has been chosen as the Charity Partner for the MetroTex Charitable Trust  Run for Fun.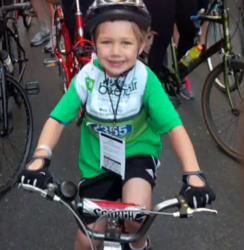 HNF is thrilled to have been chosen for the 4rd year as a Charity Partner for the TD Bank Five Boro Bike Tour
Boasting a growing membership, Team CMT and the Hereditary Neuropathy Foundation (HNF) are celebrating a successful first year of collaboration.
As a little girl, Estela Lugo now 32, always knew she would do "something with art" when she grew up. "I was drawing, always drawing," she remembers.
These days, inspired by his love of family he runs on behalf of three generations of women with Charcot-Marie-Tooth disease
While running the Philly Half-Marathon, Joe will be raising funds for the Hereditary Neuropathy Foundation (HNF). So far, he has raised $ 1105.00 through private donations and hopes to gain corporate sponsors as well.
Arrangements are being made to allow HNF to invite families impacted by Charcot-Marie-Tooth for a weekend, in 2013, to Camp Twin Lakes.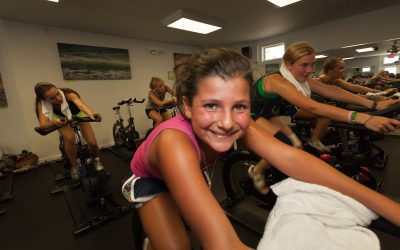 The Hereditary Neuropathy Foundation (HNF) "Spin/Yoga for a Cure" will be held Thursday, September 27, 2012.
Team CMT – Richmond's Monthly Group Fun Run will met at 8am, Saturday, July 7 at Winterpock Elementary School, 9000 Elementary Way Loop, Chesterfield, VA.