Providing real-world data to the FDA
HNF has taken a strong stance by participating and supporting the role of an advocacy group in providing real-world data to the FDA and other stakeholders to help facilitate a better knowledge of the experience patients have living with CMT. 
For FDA and other regulatory agencies to endorse drugs or biologics, FDA has to understand the impact of CMT on a patient's life and determine the best outcomes and what matters most to patients when thinking about a potential treatment. Decisions are made based on minimizing any health risks, life-threatening side effects, and ideal endpoints to improve outcomes to determine if a treatment benefits patients.

In accordance with the FDA's patient-focused drug development guidance for enhancing the incorporation of the patient's voice in medical product development and regulatory decision making, HNF has developed a regulatory strategy to engage with industry early on to assist with collecting and submitting robust and meaningful patient experience data, and other relevant information from patients and caregivers, such as identifying what is important to patients.
Resources & Tools
Repository of Patient Information
Global Registry for Inherited Neuropathies (GRIN)

Voice of Patient Report 

Electronic Health records (EHRs)
Tools
CPIM Voice Activation Survey

PFFD Meeting

CMT Mobile App 
PFDD Meeting, September 28, 2018
The PFDD meeting was an opportunity for patients and families to inform the FDA, drug developers and other key stakeholders, on the true burdens of living with CMT and how patients view the benefits and risks of treatments for CMT. This groundbreaking meeting included facilitated panel discussions designed to provide the FDA with perspectives from people with hereditary neuropathies, advocates and caregivers. The day focused primarily on a range of patient viewpoints on CMT, covering the symptoms and impacts to daily life that are most important to patients and patients' perspectives on existing and future treatments.
We thank the countless individuals that participated in-person and the hundreds from the webcast.
Your Voices were HEARD.
September 28, 2018, PFDD Meeting
On Friday, September 28, 2018 HNF hosted an Externally-led Patient Focused Drug Development (PFDD) Meeting. In attendance were patients, caregivers, Government Officials, Healthcare Providers, Industry Representatives, and Payors. Click here for details.
"It's those sort of things that will come out of your analysis of the survey work that you did today that will really make a difference for helping drug developers, or device developers or biologics or gene therapy developers understand what they should be measuring and how to address this population, meet you where you are for what you want in the future.
So, at least from the FDA, I appreciate this meeting. I think it was very successful. You should all be very proud of the work you did today."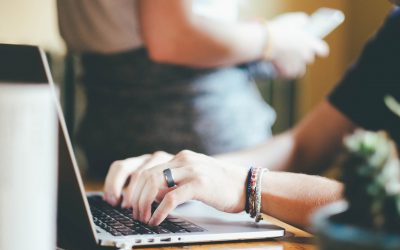 Pediatric CMT Natural History Study enhancement to their Charcot-Marie-Tooth (CMT) and Inherited Neuropathies (IN) patient registry, Global Registry for Inherited Neuropathies (GRIN).