About Zach 
After 14 years of unanswered questions, Zach was diagnosed with a rare progressive neuromuscular disease Charcot Marie Tooth Type 6 and mitochondrial disease C12orf65/MTRFR. Both of these diseases have no treatments or cure.  Zach's symptoms are progressive and range from vision loss due to optic atrophy, burning sensation in hands and feet, loss of balance, muscle wasting, difficulty grasping, and more.
Zach enjoys riding horses and attends weekly lessons at the EquiCenter, a therapeutic riding center.  He belongs to the YMCA where he swims weekly and works out at the Limitless Physical therapy to help stay strong. Zach requires bi-weekly massages to help with the pain he suffers throughout his body, especially the muscles in his hips.
Zach is an alumni Victor Blue Devil and helps coach the Varsity Football Team each year.
He loves life and enjoys being with family and friends. When not busy with his weekly activities, his favorite pastime is watching the Buffalo Bills, Nascar, Hockey, WWE,  and playing his Playstation.
We once thought that Zach was the only person in the world to suffer from this disease. Overtime, we have found several people, especially younger children around the world who have the same mitochondrial disease. It has been a long journey but we are determined to assemble the right team of scientists and world class clinicians to work together to accelerate multiple therapy approaches to help treat C12orf65/MTRFR.
Current Research
University of Cambridge, Rita Horvath, MD, PhD, Director of Clinical Neurosciences is enrolling the patients, including Jaxson, in the MTRFR/C12or65 natural history study. Dr. Horvath is an expert in mitochondrial diseases and has developed an impressive model for collecting, curating, and analyzing patient data for publication. We have learned so much about MTRFR/C12orf65. What was believed to be a Charcot-Marie-Tooth with Leigh's Syndrome is now classified to include symptoms related to Spastic Paraplegia and Ataxia, making the disease even more devasting. This is very important information as we continue to learn more about the disease and prepare for clinical trials.
University of Helsinki Institute of Biotechnology, Brendan Battersby, PhD continues to gain more insight on MTRFR/C12orf65 in specific models he developed and to test potential biological (drugs) as therapeutic approaches to treat disease. He works closely with Robert Burgess, PhD at Jackson's Lab, a premiere mouse facility. The development of the mouse has been extremely difficult, but both scientists are optimistic that with new findings in the Battersby Lab that they will have success with a viable mouse by mid-next year. This is also essential to test the gene therapy virus designed at UNC, Chapel Hill, by Steven Gray, Phd, who now is at UT Southwestern
University of Miami, Mario Saporta, MD, Phd continues to fight for us by developing an iPSC model for MTRFR/c12orf65. Like the mouse, it's been very difficult. He refuses to give up and is attempting one more approach to see if this model could be useful for testing therapeutics.
Early this year, we partnered with Rarebase, a public benefit company that leverages cutting-edge technology (Function, a tech-enabled drug discovery platform) and biology using repurposed FDA-approved drugs to deliver accelerated, off-label treatments for various types of rare diseases, including MTRFR/C12orf65. Rarebase has completed the discovery phase and is entering preclinical validation of the drug candidates identified for several subtypes of CMT, including MTRFR/C12orf65.  They have found drug candidates to test in a model of MTRFR/C12orf65. Learn more about Rarebase here.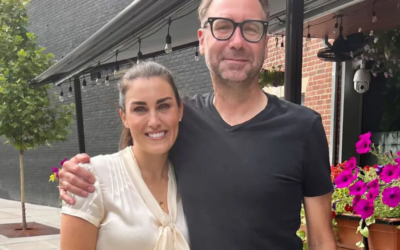 Battersby Lab Donor Story Fighter Moms Donate to Vital Research into Mitochondrial Diseases