As you know, HNF is monitoring the COVID-19 situation as it continues. Along with other organizations worldwide, we have postponed all in person events through the end of July and will continue to assess future in-person events, as necessary. The HNF team has been working tirelessly to produce content and programs to help the CMT Community during this time of uncertainty. As a patient advocacy group we thrive on providing you tools to help you navigate through life.
HNF Virtual Tools
Ask the Expert: If you would like to ask a question, we invite you to do so by filling out the form below. We will be sending Dr. Thomas and Dr. Kafaie your questions and post their responses as they come in. Thanks in advance for your participation! VISIT: www.hnf-cure.org/ask-the-expert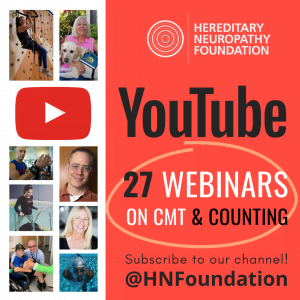 CMT-Connect Webinars: This interactive series is designed to shed light on our community's most important topics. We seek out wellness experts, thoughtleaders, medical professionals, adaptive programs, emerging technologies, disability advocates, patients and so much more! Our educational and enriched online webinars, along with in-person workshops, are meant to support CMT patients, families, and caregivers. VISIT: www.hnf-cure.org/cmt-connect
CMT Update: Catch up on all of HNFs happenings, including the latest CMT research, in the quarterly CMT Update. HNF offers all content and newsletters, past and present, free to everyone on the HNF website. VISIT: www.hnf-cure.org/newslettercmt-update  
Covid-19: Read the latest about COVID-19 with resources, a webinar on kid and family activities while you are passing the time in quarantine. VISIT: www.hnf-cure.org/covid19
Global Registry for Inherited Neuropathies (GRIN): HNF's patient registry collects vital data, allowing researchers to study why individuals experience different CMT symptoms and address what is most important to patients when thinking about drug development. Scientists can also learn how CMT mutations may lead to unique symptoms, which helps them develop treatments for all types of Inherited Neuropathies. By completing a profile, your de-identified information will be utilized to advance research and support clinical trial designs. Please participate in each survey to accelerate research. As a registrant, you will be informed when you may be eligible for clinical trials. VISIT: www.hnf-cure.org/registry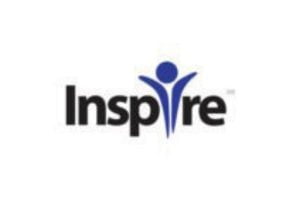 Inspire Support Community: The CMT Inspire Online Support Community connects patients, families, friends and caregivers for support and inspiration. HNF sponsors the community and is an Inspire Trusted Partner. We hope that you'll take the time to join the community and connect with others who share our concerns related to diagnosis, managing symptoms, and treatment options such as bracing, orthotics, and exercise. Most of all, you will find comfort that you're not alone. It's easy to get started. After you create a personal profile, you can immediately start participating in discussions. Extensive privacy features allow members to control exactly how their personal information is shared with others. VISIT: www.hnf-cure.org/online-support-community 
Patient Care: The HNF website offers a robust list of patient resources for those living with CMT. HNF takes a multi-modal approach, from bracing to surgery to physical therapy. HNF is committed to providing up to date patient care resources and information to help improve the lives of CMT patients. VISIT: www.hnf-cure.org/patient-care 
Podcast: Friends and CMT advocates Lainie Ishbia from Trend-Able.com and Estela Lugo from HNF are real, raw and perfectly imperfect in their informal discussions about the trials and tribulations of living with disabilities. Both women wear leg braces due to their CMT and are passionate about helping others feel confident in their own skin. VISIT: www.hnf-cure.org/podcasts 
Social Media: As always, our dedication is to the CMT community. While we can't be together in person, we are continuously working to share ways for you to engage with each other virtually during this time. If you don't already, follow us on Facebook, Instagram and Twitter for more updates, resources and stories from the community. VISIT: www.hnf-cure.org/social-mediaoutlets 
The HNF team is confident that progress in CMT research will continue and we are grateful to have you on our team!