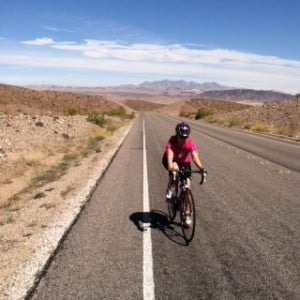 Allyson O'Connor won't let CMT get her down. She was unofficially diagnosed at the age of 10. Her Dad had the same symptoms, but at the time genetic tests were not available. Her diagnosis was based on an EMG. After having her two children, now age 8 and 6, she decided it was important to determine if she definitely had CMT. As suspected, last year she received a confirmed diagnosis of CMT. Currently her kids are mildly affected and her goal is to spread awareness and raise funds for CMT research in the hope of finding treatments and protecting her kids from the potential progression that can lead to disability. O'Connor knows all too well how bad CMT can get, and her goal is to stay active to hopefully maintain her muscle strength and stave off the progression of her CMT. She realizes she is blessed and "goes blockbuster" in her efforts to stay trim and fit. She teaches spin, boot camp, kickboxing, core and yoga classes. Most days are good, but some days she is just wiped out! She says, "It's hard to push through and teach a high energy class." Keep in mind the majority of her class participants are not affected by a neuromuscular disease. She needs to challenge them. Maintaining balance in yoga class can be extremely difficult. O'Connor works hard and has amazing support from her husband Jim of ten years. Their anniversary is in May, and unlike your average celebration of a night on the town, she and Jim are celebrating by participating together in an Olympic distance triathlon in Oregon.
Jim, who has been a runner most of his adult life, encouraged O'Connor to enter a half marathon four years ago, and she took to it. It has been a long process and very frustrating, she shares with HNF. She is competitive and expects to excel as an athlete and at times is saddened when her feet and legs don't cooperate. Her husband and close friend runners are running 7-minute miles, and she is lucky to keep up with an 11-minute mile. And as with many CMT athletes, it's not always apparent that there is a problem. But for her and many, it's a problem and this level of activity can be very frustrating and difficult. She started feeling very down as, in most cases, she would come in last.
As a member of Team CMT, she was supported and encouraged to enter USA Triathlon (USAT) sanctioned events. All USAT sanctioned races must now offer separate scoring and accommodations for Para triathletes. This allows athletes with physical challenges to compete on a level playing field so they can have a fair shot to excel. CMT affected athletes qualify for this program. O'Connor is excited to get back into triathlons and see how far she can go. The first of the season is The Oregon Dune Tri on May 10th, and she is planning on three to four more throughout the year. By training hard and with determination, she is convinced she'll excel not only as a runner, but also as a leader in increasing awareness and funds for CMT.