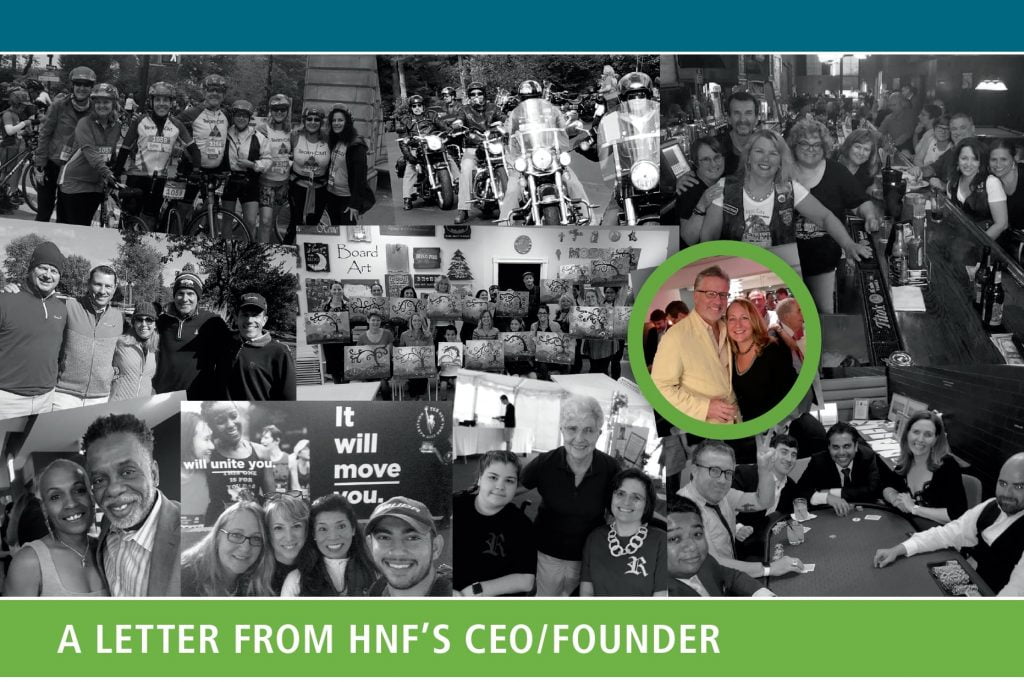 2018 was a pivotal year for the Hereditary Neuropathy Foundation (HNF) and the entire Charcot-MarieTooth (CMT) Community. Our team at HNF has worked tirelessly to ensure that we help to bring the first drug to market ASAP. As we wrap up 2018, we are challenging all of our generous HNF members, new and old friends, and others in the community to please consider supporting our work. We are 100% dedicated to developing and supporting treatments in 2019 and beyond. In fact, we are on the cutting-edge of more human trials within the next 12 months and our pre-clinical research is also looking promising for many types of CMT.
Our proudest accomplishment and most important initiative to accelerating therapies and early access to treatments was the successful execution of the Externally-led Patient-Focused Drug Development (PFDD) Meeting for the FDA for all types of CMT!
We could not have been successful without our donors' support. HNF is transparent, collaborative and results driven. We will continue to work for you, bridge the gaps and partner only with leaders that will deliver more treatments in the near future.
Let's continue the momentum toward our research goals to deliver more results for
hundreds and thousands of families living with CMT.
I ask you, from the bottom of my heart, to please make a donation (no amount is too small) as we wrap up 2018.