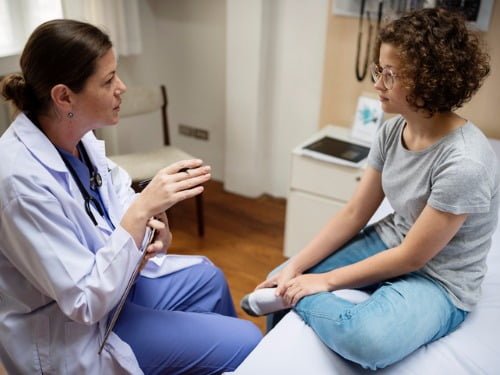 Dakota's Surgical Journey
Dr. Wayne Berberian is a specialized orthopedic surgeon who repairs complications of the foot and ankle. He is among the rare physicians who have mastered both a caring patient centered approach and a level of surgical skill that is so advanced; it can be viewed as true artistry.
My daughter, Dakota, has Charcot-Marie-Tooth Disease – CMT Type 1A. Since her diagnosis, we have worked tirelessly to find treatments that could provide her with the most comfortable, pain-free life possible. Last year, we began our search for a surgeon. CMT patients know how difficult it can be to find a surgeon with a stellar reputation and knowledge of CMT. Fortunately, we found Dr. Berberian who exceeded our expectations on every level.
Dakota, like many living with moderate to severe forms of CMT can be helped with surgery. Dakota's case required four surgeries. Each foot consisted of ten procedures broken down to two surgeries of five procedures each. The procedures Dr. Berberian performed were focused on correcting Dakota's forefoot deformity, cavus high arch, ankle laxity and tendon relocation.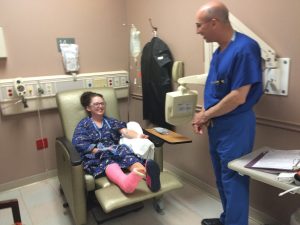 In addition to twelve hospital affiliations, Dr. Berberian is one of a number of top physicians who own and operate Vanguard Surgical Center in Maywood, New Jersey. Vanguard offers top quality surgical care through an innovative team approach and is a model for hospitals and surgical centers to aspire to.
As our family approached Dakota's first surgery, we prepared for a difficult year. Her recovery has been challenging but the support from Dr. Berberian has made the last six months significantly easier. Selecting the right surgeon is critical. For us, that surgeon is Dr. Wayne Berberian. I have conveyed to Dakota in the moments when she is struggling with the painful recovery, that she is changing her path in life, and remind her how brave she is to endure this long process. Her outlook is positive and she cannot wait to begin college this fall with a brand new pair of feet! Dakota is taking charge of her CMT and Dr. Berberian has given her the ability to take the 'first step' into her future!