Let's Keep Us Moving!
HNF believes that physical activity plays an essential role in physical and mental well being, especially for people affected by CMT.
The Movement is Medicine™ mission is to promote the safe adoption of a more active lifestyle through exercise and nutrition programs specifically created for those with disabilities.
Our Movement is Medicine™ program offers adaptive fitness free online classes for everyone!
Movement is Medicine™ offers a variety of classes for CMT workouts:
Adaptive yoga
Strength training
Pilates
Zumba
Seated Cardio 
CMT Stress Relief & Energy Recharge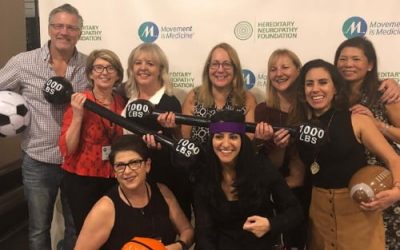 We are grateful to all the patients who participated in this groundbreaking event! The wonderful feedback we have received makes all of the hard work and planning well worth it.