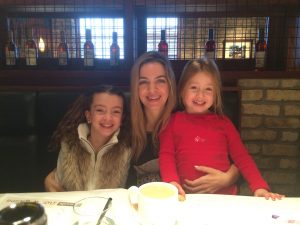 Growing up, I always knew I was different than my friends. I couldn't run fast, tripped often (the scars on my knees are a reminder), was lousy at any sports-related activity, and was generally weak and uncoordinated. My friends accepted me as I was and didn't really question it, but sometimes strangers would ask, "Why are you limping?" or, "What's wrong with your leg?" I usually just brushed it off with some lame excuse like I was tired, or I "sprained" my ankle. I developed very effective coping mechanisms to hide my differences and, for the most part, it worked well.
Looking back, I think it was more noticeable than I cared to admit, but most people were just too polite to say anything, but when someone was bold enough to ask, the question created a ton of embarrassment for me. I felt ashamed and humiliated. It was a completely irrational way to feel for something I was born with, but because I grew up not knowing there was a disease causing my problems or see myself as "abnormal" I did not even want to acknowledge it.
Charcot-Marie-Tooth (CMT) is an insidious disease that creeps up and progresses slowly. Gradually, you forget what walking properly actually feels like, or that you should have the ability to move your toes or do squats. So, for the first time in my life, I visited a chiropodist (deals with assessment, diagnosis, and treatment of the lower limbs), who assessed me walking barefoot. The look of shock and surprise on his face was alarming. He asked me to sit down and questioned why no one in my family had noticed the way I walked. How had I managed to go this long without a diagnosis? He used words like "neurological," "serious," and "disease." I was scared and felt like I had just received a death sentence. He confirmed that I had CMT1A. Mystery solved. I was relieved in a way. I didn't care to know about all the things that could happen to me in the future. I just wanted to live my life. I continued on through law school, got married, was focused on work and family. I was in my mid-twenties at that point. Unfortunately, shortly after getting married, the disease seemed to escalate its downward progression.
We wanted to start a family right away. I learned that CMT was one of the diseases that could be tested for using Preimplantation Genetic Diagnosis (PGD). This involves in vitro fertilization process with the extra step of performing genetic testing on the embryos prior to implantation in order to transfer the embryos that are free of CMT. I felt very fortunate that this process was available because it gave me a sense of control over ensuring that my CMT did not persist into the next generation. I was consumed with fear over how my husband would be affected if my CMT was passed on to our child. Would he blame me? Would he resent me? And how would I myself deal with the guilt if my child was more severely afflicted than I was? It was for all these reasons that we opted for PGD. As it turned out, the in vitro process was unsuccessful for us and it was heartbreaking because we knew that all the embryos were healthy. So we let it go and I became pregnant naturally about a year later. We were prepared for whatever outcome God chose for us and were blessed with a healthy baby girl, followed by another precious daughter a few years later. Many couples are successful with PGD and this procedure may be a viable option for those who are struggling with the decision of whether to have children.
Fast forward 15 years later, two beautiful children, now 40 years old. I am beginning a new chapter in my life. I have let go of the shame. I have let go of the embarrassment. I am telling people that I have CMT. I was fearful about what people would say, what they would think, how I would be regarded. Those self-limiting beliefs that had kept me immobilized and isolated were all in my head. No one cared that I had CMT! Nothing changed in how they treated me. In fact, it has been liberating. It has been a tremendous relief because I do not have to pretend or put up a front anymore! I can just be me. My friends and family have embraced me without making the CMT front and center. It's just a part of me, but not the essence of me.
Now I am doing things that I never would have done, even just a few years ago. Recent changes in my personal life have forced me to wake up and break free of old programs, find the real me, be who I really am, love myself, gain back the confidence that I once had. I look in the mirror and I like what I see and who I am. I am truly grateful for my life and the experiences that have brought me to where I stand today. I have met so many inspiring and amazing people since reaching out to the CMT community. My story is not much different than many others with CMT. It's a journey for all of us. It has ups and downs like anything in life. But I feel CMT places us all on a unique journey, one of compassion, empathy, courage, resilience, and determination. I am so blessed and honored to be a part of the CMT family!