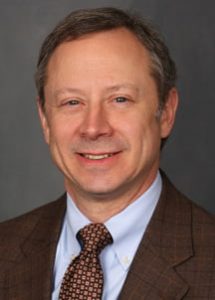 David Walk, M.D. trained in neurology at the University of Chicago and has been at the University of Minnesota since 1999. His current clinical and research areas of focus are neuropathy, particularly small fiber neuropathy and CMT, and ALS.
He directs the University of Minnesota Health CMT multidisciplinary clinic. The University of Minnesota Health CMT clinic was recently named an HNF Center of Excellence. In addition, they are currently accepting patients for the Pharnext Phase 3 clinical trial of its lead pleodrug PXT3003 in Charcot-Marie-Tooth Disease Type 1A (CMT1A).
Dr. Walk is especially interested in the value of the multidisciplinary team approach to helping people living with CMT and is excited about the emerging opportunities to advance care utilizing our expanding tools in neuromuscular genetics.
We've invited Dr. David Walk to join the panel discussion on "Genotype and Phenotype: Managing Symptoms, The Role of Researchers/Clinicians."