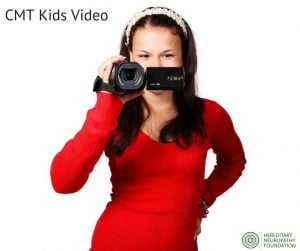 CMT Kids Video
*Calling all parents and caregivers of children with CMT*
The Hereditary Neuropathy Foundation is currently seeking 10 second video clips of CMT patients under the age of 16, performing daily activities. We are preparing to present visuals to industry leaders showing ways in which CMT affects daily living. With this compilation we hope to gain further attention and funding for medical and alternative therapy. Please reference our guidelines below before submitting to ensure we produce the highest quality presentation possible.
Video Submission Guidelines:
Please hold phone or camera horizontally

Please limit your video to 10 seconds

Please ensure sufficient light (daylight shows best) and minimal camera movements.
Please submit your video to [email protected]
Title subject line: CMT Kids Video
Thank you for sharing your stories and shining another spotlight on our mission for research and treatment!