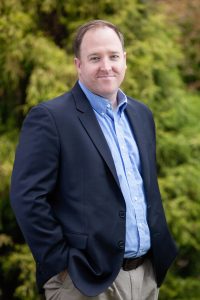 The availability of affordable healthcare is an issue that affects each and every one of us. This is even more critical for patients with rare diseases.
HNF has partnered with NORD to help us find the solutions and realize a brighter future for those living with CMT and other INs. We've invited Tim Boyd, Associate Director of State Policy, National Organization for Rare Disorders (NORD) to lead a discussion on Public Policy at the Summit.
According to Tim, the cost and availability of health care services for patients with a rare disease is dependent upon state-based policy decisions. The design of public and privately-funded health plans does not always take the needs of the rare community into account in determining benefits and costs.
Tim has served as NORD's Associate Director of State Policy and Advocacy since 2015, and is responsible for their policy activity in all 50 states. Prior to that, he worked on federal and state public policy for eight years with the AIDS Healthcare Foundation (AHF). Tim earned his B.A. in Political Science from the University of California Santa Barbara and is an M.P.H. Candidate (2017) George Washington University Milken Institute of Public Health.
His goal for the Summit is to provide attendees with a sense of NORD's perspective on state-based health care issues and inform them about ways they can engage with us on various initiatives.
We look forward to hearing from Tim and the panelists on what is sure to be an interesting and spirited discussion!
You can connect with Tim here:
www.raredisease.org
LinkedIn
Twitter: @rareaction, @rarediseases