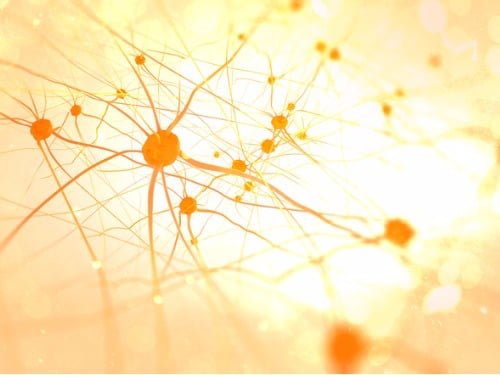 Hereditary neuropathy with liability to pressure palsies (HNPP) is the second most common form of CMT/IN and may affect approximately 15,000 in the USA. It also affects the peripheral nervous system – nerves connecting the brain and the spinal column to the rest/peripheral areas of the body. However, as the name suggests, it involves short periods of pressure that can result in tingling, numbness, weakness, periods of pressure that can result in tingling, numbness, weakness, pain and sometimes paralysis in the affected areas.
HNPP is also known as:
Compression Neuropathy
Entrapment Neuropathy
Familial Pressure Sensitive Neuropathy
Hereditary Pressure Sensitive Neuropathy
The peripheral nerves of people affected with HNPP are highly sensitive to pressure and patients with HNPP can experience:
Recurrent episodes of numbness, tingling, and/or loss of muscle function.
Pain in the limbs, especially the hands.
Carpal tunnel syndrome.
Permanent muscle weakness or loss of sensation.
Difficulty writing, opening jars, and fastening buttons.
Difficulty walking, climbing stairs, and driving.
Help Us Bring Treatments Closer for HNPP!
If you have HNPP, you can help yourself and others with HNPP get closer to finding treatments by joining HNF's HNPP Natural History Research Study. This important natural history research study will help us gain a better understanding of this disease and, ultimately, accelerate therapy development. HNPP is often not recognized as being one of the CMT variants. However, research shows that it is caused by the same mutations as CMT1A, but is the result of a deletion rather than a duplication in the protein PMP22 gene.
"HNPP takes away a part of my daily life that I use to enjoy doing due to constant pain and fatigue. It is the silent, unaware and untreatable condition that you have to adjust living with. There is hope with HNF focusing efforts on HNPP." ~ Lorraine G, HNPP Patient
HNF worked closely in collaboration with the National Organization for Rare Diseases (NORD)—an independent charity that built a natural history study platform for rare diseases in conjunction with a cooperative agreement with the U.S. Food and Drug Administration (FDA)— to build this robust natural history study specifically to support of hereditary neuropathy pressure palsies (HNPP). When you complete your HNPP profile, your information will be utilized to advance research and clinical trials that could potentially lead to future treatments and cures for HNPP.
We recognize the importance of meaningful participation of patients and caregivers to engage in HNPP research to help find a cure. Our 2nd annual patient-centered summit will focus on understanding pain in the CMT/HNPP Community, including the impact on quality of life.
Come join us in Cambridge, MA on Friday, November 3rd for the HNF Patient-Centered CMT/HNPP Pain Summit.