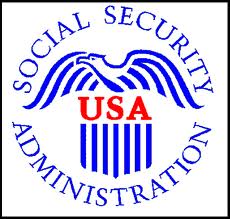 Many people think social security benefits are only for the elderly or retired, but social security benefits are also available for people who meet the government's definition of disability.  Last week, during a teleconference between officials of the Social Security Administration (SSA) and the National Organization for Rare Disorders (NORD), of which the Hereditary Neuropathy Foundation is a member, the topic "An Overview of SSA's Disability Programs" was discussed.  We wanted to share the highlights because many people living with Charcot-Marie-Tooth qualify for government programs.
The Social Security Administration has two types of disability programs.  The first, known as Social Security Disability (SSD), provides benefits for workers who have become disabled and for adults disabled since childhood.  The second, Supplemental Security Income (SSI), is a needs based program available for children and adults with limited income and resources who meet the definition of disability.
To receive Social Security Disability Benefits and/or Supplemental Security Income you must first meet the SSA's definition of disability:
A physical or mental impairment (or combination of conditions)
An inability to perform substantial work activity
The disability must be expected to last 12 consecutive months or result in death.
Within the SSD program, disabled workers may also be eligible for benefits for their children after age 18 if those children meet the definition of disability.  The SSA's definition of disability for adult children is:
Disabling impairment must have started before age 22
Physical or mental impairment or a combination that results in marked and severe limitation in functioning
The condition must be expected to last at least 12 months or result in death.
Request for benefits can be completed online, at the SSA's comprehensive website. Take a few minutes to read the home page before completing any forms.  This step will answer many of your questions and simplify the application process for you.  Of note, for SSD benefits, there is a five month waiting period from the time of disability until you can receive benefits.  This waiting period allows for temporary benefits such as short-term disability to be accessed first.  Also, it shows "need," i.e., the disability has not been resolved.  There is no waiting period for SSI benefits.
To apply, complete the online application and Adult Disability and Work History Report if you are requesting SSD benefits for an adult.  If you are applying for SSI, the same form is used.  Print a copy of these applications before submitting them.  After submitting the application and forms you must either call or visit any social security office to schedule an appointment to finish the application process, which can be finished either in person or over the phone.  Have your records handy during that appointment.  You will be asked to describe your condition and give information about where you received treatment for your disability and to give information about medications.  You will also be asked about your education and past work history.   And you will need to authorize the release of your records necessary for making a decision about your benefits.
After you have submitted your forms and had your in-person or phone appointment, your application will be forwarded to your state Disability Determination Services (DDS) Agency.  DDS will contact your medical providers for your records.  DDS may ask for additional information as to how your condition affects your daily activities.  You might be asked to have a special examination at DDS' expense if more information is needed.  Then, DDS makes a decision.
If your claim is allowed, Social Security will send you an award notice detailing information about your benefits, what you'll need to report regarding work activity or medical improvement, and when your case will be reviewed.  If your claim is denied, you will receive a letter explaining that decision.  You may appeal a denial within 60 days of receiving the letter.  You can request an appeal online by completing the appeal form mentioned in the decision letter.  Also, you will need to complete Form 13441 Appeal Disability Report Form and SSA-827 Authorization to Disclose Information which gives healthcare providers permission to release your records to SSA.  Form SSA-827 will appear at the end of your online appeal.  You must print and complete this form by hand, sign it and mail to SSA.
After you are entitled to disability benefits for 24 months, you will automatically be enrolled in Medicaid.  The SSA will send information about Medicaid before the coverage starts.  In most states, an application for SSI is an application for Medicaid.  However, if you suffer from permanent kidney failure requiring dialysis or a transplant, or ALS also known as Lou Gehrig's disease, you may qualify for Medicaid almost immediately.
In an ongoing effort to improve processing of requests, the Social Security Administration has implemented two new programs; the Quick Disability Determination (QDD) and Compassionate Allowance Initiative. QDD is a statistical program which essentially searches through initial applications for cases likely to be approved and with sufficient medical evidence to flag these as high priority for a quicker disability determination.  The Compassionate Allowance Initiative includes a list of 113 conditions (CMT is not one of them) which qualify automatically as disabilities with minimal medical information.
To contact the Social Security Administration www.socialsecurity.gov
Phone:  800-772-1213
TTY:       800-325-0778
For more information, call, visit or go online for the following pamphlets:
Disability Benefits publication 05-10029
Supplemental Security Income publication 05-11000
Benefits for Children with Disabilities publication 05-10026