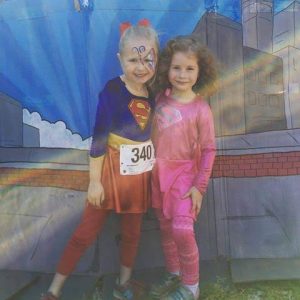 On Saturday, April 23, 2016, local caped crusaders joined Jillian for the 2nd Annual Super Hero 5K to help find a cure for Autosomal Dominant Optic Atrophy (ADOA). Over 200 people joined in on the fun of walking or running for a great cause.
Currently, there is no cure for ADOA. Raising funds for ADOA research will give patients hope of finding a cure and stopping this rare and devastating disease in its tracks.
Thanks to all the sponsors who contributed to make this run a huge success! Couldn't join the event? There's still time to donate!