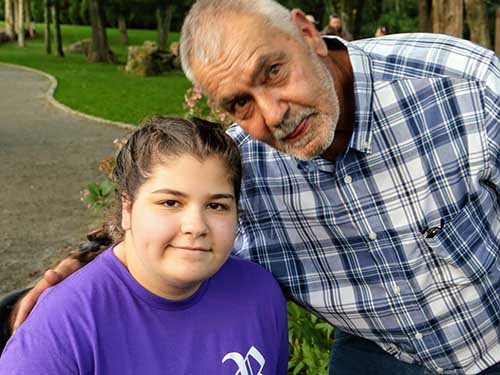 We had another amazing turnout for our 9th annual Grace's Courage Crusade fundraiser and raised over $18,000 for CMT2. This year we decided to try something new.
Our venue at the Charlestown Rathskeller Tavern included a delicious variety of food, a signature drink, and the competitive corn hole tournament. Guests enjoyed sitting under the tent or relaxing outside by the fire pit. Our raffle included many diverse items including our ever-popular flat screen TV! Friends and family joined together to make our event one of our best yet.
Grace's friends took photos, set up a henna station, sold raffle tickets, T-shirts, pop sockets, and, of course, our "Arlene on the Scene" books. Grace's family members also pitched in: even her big brother and his friend scooped ice cream…and Poppy too!
We would like to thank Grace's Nonna for her unending support and organizational skills, the Charlestown Rathskeller Tavern staff, and, of course, our partner in crime—Tonia Hassell. Until next year…Thank you everyone for all of your support!