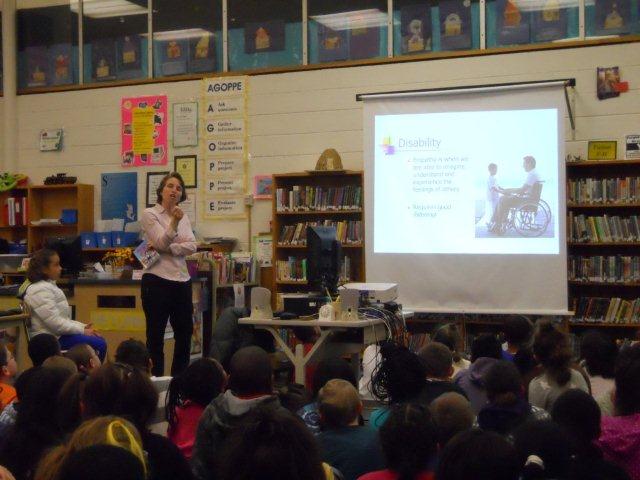 HNF's School Outreach Program is having its best year yet, with nearly fifty schools visited in 2012-2013. We've expanded our reach, from Massachusetts to Chicago to Dallas. In the three years since the inception of this program, we've spoken to about 15,000 children across the U.S., using our children's book series to help them understand Charcot-Marie-Tooth and what it's like for our friends and family who live with its challenges.
With the sequel, Arlene, the Rebel Queen, now available in stores and online at Amazon and Barnes and Noble, our program will continue to grow. Early reviews of the book are overwhelmingly positive, and it has earned the Children's Literary Classics seal of approval.
With the addition of our Team CMT Kids program, not only are we making great gains in terms of CMT awareness with our School Outreach Program, but we are providing a fun way to engage children everywhere in our mission to find treatments and a cure for Charcot-Marie-Tooth. Team CMT Kids offers schools an easy way to host a fundraiser for the cause, through a fun event and online donations.
You can read more about the books and find excerpts from Arlene On the Scene and Arlene, the Rebel Queen on the book series website.