Arlene has been on the road again!
We visited fourteen schools in our home state of Rhode Island in early April. Wow, was it good to go home again!
From Narragansett to Quidnessett, Coventry to Providence, Warwick to Johnston, we met amazing students at every school. We even ventured into southern Massachusetts, to Braintree and Arlington. Students at every school jumped into a great discussion of empathy, self-image, and the power of activism. Through these conversations, and an amazing video of eight year old Jennifer Keelan climbing the steps of the US Capitol, we learned that one person, one kid, can indeed change the world! We also want to send a big thank you to Wakefield Books for hosting a book signing with Grace and Marybeth!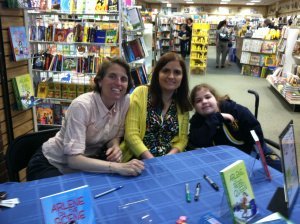 Kizirian Elementary School in Providence, RI has found Arlene On the Scene to be a great teaching tool in many areas.  After purchasing a copy for all of the third graders, Kizirian Elementary dove right in. Using our free Teacher's Guide and graphic organizers, students learned about disability and Charcot-Marie-Tooth disease, as well as broader topics such as the power of empathy and the beauty in embracing differences. Kids created their own campaign signs and even made their own Plumpy the Pumpkin!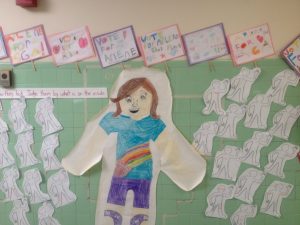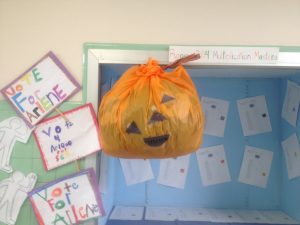 They also used worksheets from the Teacher's Guide to explore their own character and that of their peers. They practiced avoiding judgments based on outside appearances and using their empathy skills to support one another.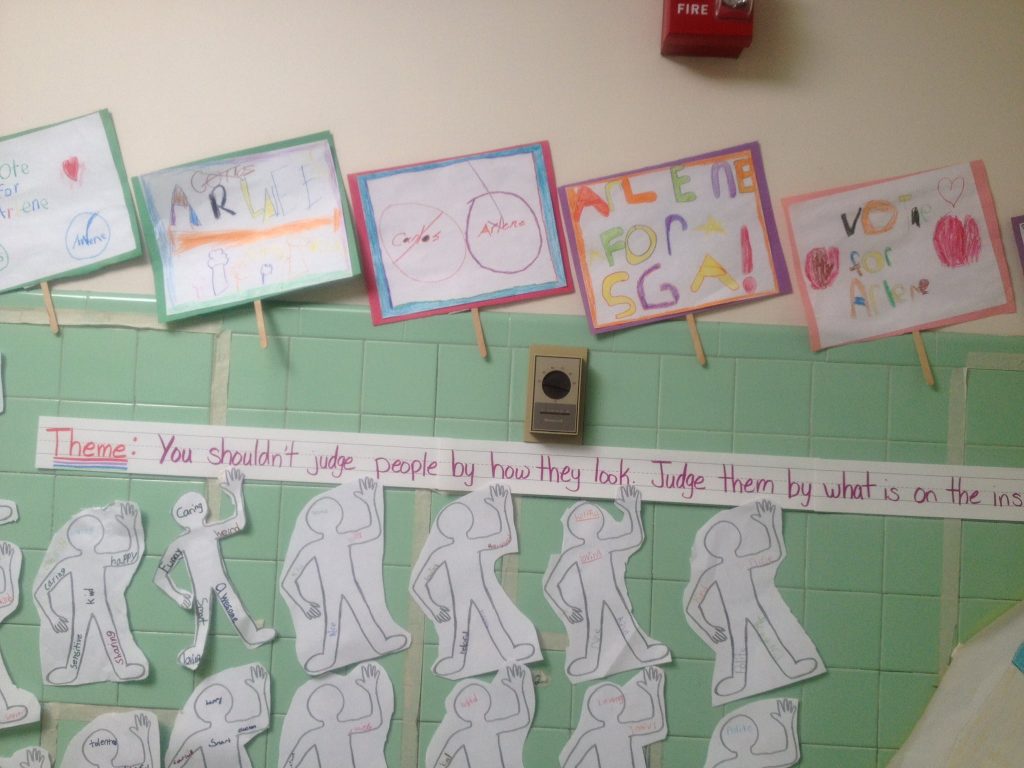 We also just got back from Illinois–Naperville to be exact, just outside of Chicago. What a great town, great kids!
Still left on the schedule this year: New York, Philadelphia, and Dallas. Be sure to let us know if you're interested in a free author presentation! Details can be found on our program brochure, and you can email us any time for more information!