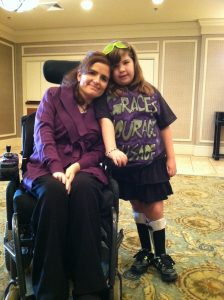 This annual event is simply amazing.  At the last one, held in October 2011, a crowd of several hundred gathered ocean-side at the picturesque Atlantic Beach Club to support Grace's Courage Crusade, a passionate mission of the Sidoti/Caldarone family to fund research for CMT Type 2, which affects Marybeth Caldarone and her daughter Grace.  One of the premiere efforts of the Caldarones is the writing and publishing of Arlene On the Scene, a children's chapter book which is spreading like wildfire across the country, building crucial awareness of Charcot-Marie-Tooth and how it can affect children and families.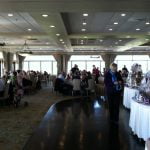 At last count, we were close to $10,000 raised!  We want to thank everyone who attended and those who worked so hard to make this event so successful, especially the leaders behind this event, Marybeth Caldarone and Tonia Hassell.  HNF is thrilled to co-host such an incredible gathering of partners in the mission to one day find a cure for Charcot-Marie-Tooth.  These incredible efforts will result in a real difference for Grace and the thousands of children like her who live with CMT.  We are honored to be working with such an amazing group of people, and we look forward to making a real difference with you!
Be sure to check out all pictures and video from this wonderful day!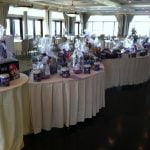 The array of raffle prizes was astounding, and folks kept their fingers crossed as tickets were drawn by Marybeth's daughter Grace.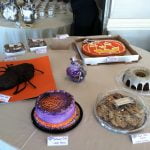 The Dessert Auction, which has now become a GCC tradition, was again a huge hit, with groups of guests bidding on cakes and pies that topped off a great meal.
This year as a special treat, we were serenaded by A Cappella Gold, a local group of singers who added the perfect final touch to an inspirational day.
Being so close to Halloween, we had to include a bit of trick or treating with a little help from Grace and her minions!