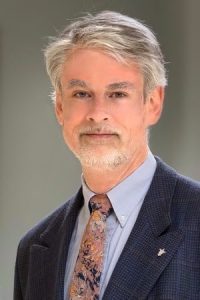 We must all become our own best health advocates.
For those living with Charcot-Marie-Tooth disease and for their caregivers, being the leading advocate for your health and wellness is essential to getting the right care and treatment you deserve.
That is why the Hereditary Neuropathy Foundation is hosting the first Patient-Centered Charcot-Marie-Tooth Summit on October 6, 2016 in New York City. We are putting patients front and center to give them a platform to voice their concerns, ask questions, and provide access to the information they need to make the best decisions for their health.
We will be discussing the importance of CMT patients and their caregivers becoming their own best advocates in a panel led by Dr. Florian Thomas, the Director of the Hereditary Neuropathy Foundation Center of Excellence:
"The Squeaky Wheel Gets the Grease: The Art of Being a Successful Patient is to Know How to Get on Your Doctor's Nerves and Feel Good About It"
He will be speaking about the knowledge gaps among health care professionals, how to identify providers that are well versed in CMT, what patients should expect from their providers, and how they can advocate for themselves or loved ones.
CMT has been a big part of Dr. Thomas' professional career for over 25 years. After obtaining his medical degree and an M.A. in psychology in 1982/1983, Dr. Thomas completed his training in Neurology at Case Western Reserve University in 1987, and in Neuroimmunology-Peripheral Nerve Disorders at Columbia University in 1990.
He earned his Ph.D. in Molecular Biology at McGill University, and joined St. Louis University in 1995. Since 1999, he has engaged in clinical trials and recently obtained a M.S. in Health Outcomes Research.
In September 2016, Dr. Thomas joined Hackensack University Medical Center as Chairman of the Neuroscience Institute and Director of the Multiple Sclerosis and Hereditary Neuropathy Centers.
His research and experience with CMT includes:
Columbia University: Described specific microscopic sural nerve abnormalities in CMT1B.

CMTA: Chaired grant review committee for 4 years.

St. Louis CMTA Support Group: Co-led for 15 years.

Novel gene mutation: In 2006, he reported a novel gene mutation as the cause of one subtype of CMT (DI-CMT C).

Pharnext Clinical Trial: In 2016 he enrolled the first patient in the Pharnext clinical trial for CMT1A.
Let's learn more about Dr. Thomas and what he hopes attendees take away from the Summit ->
HNF: Why did you choose your particular topic for the Summit?
Dr. Thomas:
People who live with a chronic illness are more likely to live well, if they know a lot about it and can advocate for themselves.
HNF: How has CMT affected your life?
Dr. Thomas:
For 20 years, I have accompanied the family whose disease mutation I identified. I visit the 94 year-old family patriarch every year during our family vacation on Lake Michigan. I have seen his grandchildren grow up, develop symptoms of CMT, and wonder if their children have CMT. This close relationship has given me a much better understanding of what it means to live with CMT.
HNF: What do you hope attendees take away from the Summit?
Dr. Thomas:
Attendees will acquire an in-depth understanding of how patients can empower themselves to be active partners in their own care, how to consider the pros and cons of engagement in clinical trials, and how to maximize resilience and live well with a disease.
Dr. Thomas lives with his wife and their blended family with 5 children between the ages of 12 and 23. Dr. Thomas' wife founded a magazine dedicated to artists in St. Louis. His daughter is an undergraduate at Fordham Lincoln Center, not too far from the Summit location.
We are looking forward to this engaging topic that is sure to drive a spirited discussion at the Summit!
Come join us on October 6 in NYC.